SMU Data and Models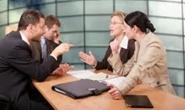 Steel Mill Negotiations: More Hold the Line
Written by Tim Triplett
December 21, 2017
---
Buyers of flat rolled steel report that more mills are holding the line on pricing following the price increases announced earlier this month. Mill order books are firm and there's no negotiating for a better price, according to 28 percent of respondents to SMU's latest steel market questionnaire. About 22 percent say they still find most mills willing to talk price, even after the recent price increase announcements. The other 50 percent call the market mixed, with some mills firm and others flexible. "It depends on the item," said one service center executive. "Lead times are all over the place, from late January to early March ship dates," commented another.
By market segment, 60 percent of SMU respondents say the mills are holding firm on hot rolled steel orders, while only 40 percent report they've found mills willing to negotiate. That compares with 47 percent who said mills were holding the line earlier in December and 53 percent who found mills willing to negotiate. One has to look as far back as July to find a month when the majority of steel mills were unwilling to talk price, which suggests that HR demand is unusually strong to end the year.
Negotiations have tightened up in the cold roll market, as well. It was about a 50-50 proposition for steel buyers in the past two weeks as half reported mills willing to dicker and half reported mills firm. That compares to 64 percent who found mills open to talking price two weeks ago.
Talks also have tightened in the galvanized sector, with about half (52 percent) of the mills negotiating and half (48 percent) toeing the line. That compares to 86 percent who were flexible on price just a month ago. Similarly, 55 percent of Galvalume buyers said their suppliers were willing to talk price, down from 85 percent a month ago.
This negotiations data, which follows closely on several price increase announcements, suggests strongly that the mills are collecting at least a portion of the increases as they work to fill their order books into the first quarter.
Note: SMU surveys active steel buyers twice each month to gauge the willingness of their steel suppliers to negotiate pricing. The results reflect current steel demand and changing spot pricing trends. SMU provides our members with a number of ways to interact with current and historical data. To see an interactive history of our Steel Mill Negotiations data, visit our website here.

Latest in SMU Data and Models