Steel Products Prices North America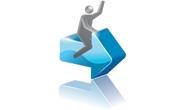 Comparison Price Indices: Mild Price Movement Leading into Increases
Written by John Packard
January 7, 2018
---
During the middle of this past week, a number of the domestic mills, led by Nucor in the east and California Steel in the west, raised flat rolled steel prices. With steel buyers just returning from the extended Christmas and New Years holidays, we found price offers were up, but the actual placement of orders at the new prices was not being reported to Steel Market Update. We saw modest movement, mostly on cold rolled and coated steels.
Nucor raised plate prices by $50 per ton on Friday of last week. At the time of this writing, we are unaware of any other movement by plate producers, but expect there to be more announcements this week. We noticed that Platts has adjusted their index to reflect delivered Midwest pricing where their index had previously been FOB Southeastern domestic mill. We are unsure of our influence as we have been referencing plate prices as "delivered" since we began providing plate numbers to the marketplace.
SteelBenchmarker did not report prices this week as they only report twice per month.
Below is our comparison of SMU and Platts hot rolled, cold rolled and plate indices, as well as our own galvanized and Galvalume averages.
SMU Note: Galvanized prices include $78 in extras for a .060″ G90 product. Galvalume prices include $291 in extras for a .0142" AZ50 Grade 80 product.
FOB points for each index:
SMU: Domestic Mill, East of the Rockies.
SteelBenchmarker: Domestic Mill, East of the Mississippi.
Platts: Northern Indiana Mill
Plate price FOB points are different for each of the indexes:
SMU: FOB Delivered to the Customer (includes freight)
Platts: FOB Delivered Midwest (includes freight)
Note that SteelBenchmarker produces numbers twice per month. On the weeks they produce numbers, we will include them in the average. The weeks where they do not produce numbers (NA = not available), we will not include their outdated numbers in the CPI average.

Latest in Steel Products Prices North America