Final Thoughts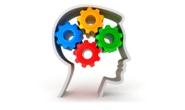 Final Thoughts
Written by John Packard
January 17, 2018
---
I was "chatting" (by email) with a financial analyst about a number of items earlier today. (How long will price momentum remain with the steel millls? Will a downturn in Chinese numbers creep into the U.S. market, etc.?) One of the items discussed was Section 232 and whether Trump will do anything that would actually impact supply. His belief was Trump may symbolically slap China (which is selling very little steel here now due to AD/CVD actions), but would leave the rest of the world alone. However, most steel buyers still think Trump will do something that includes quotas and duties. After watching the president over the past year, I have no clue what he may (or may not) do. I think when he first asked for the investigation on national security, the result was already known. Now, one year later, the president may not be so sure.
A reminder that we have a limited number of sponsor spots left for this year's SMU Steel Summit Conference. You can get details and pricing by contacting Jill Waldman at Jill@SteelMarketUpdate.com or myself at John@SteelMarketUpdate.com. We also have about a dozen exhibition spots left, and information and pricing on those can also be obtained through Jill or myself.
We expect 750 manufacturers, distributors, steel mills, trading companies, toll processors and suppliers to the industry at this year's event. We believe for the second year in a row the SMU Steel Summit Conference will be the largest steel event in North America. Our conference continues to grow and has become THE steel conference to attend if you want to: network with customers and suppliers, enjoy exceptional speakers on timely topics of importance to your company, pay a reasonable rate for the conference and hotel, and enjoy the convenient location. The Georgia International Convention Center and the hotels are literally a few minutes away from the Atlanta International Airport (ATL) and you don't need a cab or a car to get there. You take a free train (SkyTrain) from the airport to the facilities.
I continue to work with my staff on the selection of the program and speakers. We are going world-wide for speakers, and I think we will once again surprise and entertaiin those who attend our conference. Please plan on arriving on Monday morning as the conference will begin this year at 1 PM ET on Monday, Aug. 27, at the GICC (not the Marriott this year due to remodeling of their meeting space). The conference will end by 3 PM on Wednesday, Aug. 29. I am working on adding a special training workshop, but I am not yet ready to announce what that will be. Stay tuned.
You can register online at www.SteelMarketUpdate.com/events/steel-summit or by contacting one of our offices: 772-932-7538 or 706-216-2140. Costs to attend this year's event will be $1,275 prior to discounts for SMU member companies (-$100) and those who bring two or more people (-$100). Please tell your friends in the industry that this is the one event they do not want to miss.
I will be in Mobile, Ala., next week as we conduct one of our Steel 101 workshops. We will be touring the SSAB facility, and I want to thank the fine people at SSAB for their hospitality.
As always, your business is truly appreciated by all of us here at Steel Market Update.
John Packard, Publisher

Latest in Final Thoughts