Economy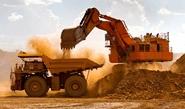 Can Trump's Infrastructure Plan Navigate the Political Potholes?
Written by Tim Triplett
February 4, 2018
---
The steel industry stands to be a major beneficiary of the $1.5 trillion in infrastructure improvements proposed by President Trump in his State of the Union address on Tuesday, but don't count on the extra government business anytime soon.
Not unlike his plan to build a border wall paid for by Mexico rather than the U.S., the president contends repairs to the nation' aging roads and bridges can be paid for mostly with money from state and local governments, along with private investors. Trump has proposed spending just $200 billion in federal money from unspecified budget cuts over the next decade to spur the additional $1.3 trillion in spending from other sources—a far-fetched funding formula that is unlikely to receive the necessary support from a divided Congress in an election year, say many experts.
"I am asking both parties to come together to give us the safe, fast and reliable infrastructure that our economy needs, and our people deserve," Trump said in his State of the Union remarks. "I am calling on Congress to produce a bill that generates at least $1.5 trillion dollars for the new infrastructure investment. Every federal dollar can be leveraged by partnering with state and local governments and, where appropriate, tapping into private sector investment to permanently fix the infrastructure deficit."
Improving the nation's crumbling infrastructure seems like an issue both parties could get behind, but coming so close on the heels of Trump's trillion-dollar tax cut, the potential to add billions to the federal deficit will be hard to stomach for fiscal conservatives on both sides of the aisle
The president's infrastructure proposal has the support of various trade groups, including those in construction, steelmaking and trucking, which offered their reactions to the State of the Union.
"President Trump understands that the best way to fully capitalize on recently enacted tax reforms is to make significant new investments in infrastructure. While the tax cuts appear to be boosting the private sector, our economic growth is being constrained by traffic-clogged roads, aging bridges, decaying waterways and overburdened clean water systems," said Stephen E. Sandherr, chief executive officer of the Associated General Contractors of America.
"President Trump made a strong and compelling case for Congress to work in a bipartisan manner to provide an additional $1.5 trillion in new infrastructure investments…. As significant is the president's call to make long-overdue reforms to a federal approval process that leaves needed projects languishing through years of redundant reviews. Finding a way to make decisions in months, instead of years, while still holding projects to a high standard for approval, will save taxpayers billions, restore public confidence in our ability to invest wisely and continue to protect the environment," Sandherr said.
The Steel Manufacturers Association strongly supports the president's infrastructure proposal. "We applaud the president's announcement in the State of the Union to launch this meaningful investment to fix the infrastructure deficit in our country. It is also important that taxpayer-funded projects utilize steel that is melted and poured in the United States to the greatest extent possible. Long-standing Buy America provisions should be upheld," said SMA President Philip K. Bell.
Bell notes that even if a much-needed infrastructure bill were to be signed into law tomorrow, it will take time for the projects to get under way and for the positive effects to be felt by U.S. steel manufacturers. "Therefore, the administration should not delay in taking meaningful action under Section 232 to prevent surging offshore steel imports from undermining our national security and the viability of the U.S. steel industry," he added.
Truckers have a front-row seat to the nation's disrepair. So, not surprisingly, the trucking industry's leading trade association is a big advocate for infrastructure work. "Roads are not a partisan issue – they're driven on by Republicans and Democrats alike. As both sides of Capitol Hill know, modernizing our infrastructure will require a substantial investment—actual, real revenue. America cannot be rebuilt with funding gimmicks and finance schemes, said American Trucking Associations (ATA) President and CEO Chris Spear. "We join the president in calling on Congress to work with the administration on an infrastructure package that raises real revenue to meet the enormity of this challenge. ATA has proposed a Build America Fund, funded by a new fuel user fee, that it says will generate $340 billion in the first 10 years to help pay for repairs to the nation's deteriorating roads and bridges.

Latest in Economy