Steel Products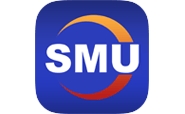 SMU Steel Summit Conference Registrations Continue Record Pace
Written by John Packard
May 15, 2018
---
Last year, it took Steel Market Update until the middle of July before we reached the number of registrations that we have already booked for the 2018 SMU Steel Summit Conference.
We are approaching 500 registered executives and we are well on our way to smashing last year's record attendance and meeting our self-imposed goal of 800 attendees. Just yesterday (Monday), we received registrations from Algoma, Larson Manufacturing, Affinity Metals, Lex Central Steel, Metal One and All Metals. The companies registering yesterday represent a typical mix of companies for an SMU conference – a steel mill, manufacturing company, two service centers, trading company and a toll processor.
Our room block at the three "Gateway" hotels (Marriott Gateway, SpringHill Suites and Renaissance) has been sold out. There are rooms at the hotels and it is always a good idea to check to see if you can get them to give you a room at our rate. We are adding another hotel and we hope to have the link and phone number for reservations for that Marriott property (Atlanta Airport Marriott) by Wednesday morning. In the meantime, you can call 1-888-239-1203 for the Gateway hotels. Keep an eye on the SMU website as we will put the new hotel and link on the site as soon as we receive the information from the Marriott. There will be a free shuttle to the Georgia International Convention Center from the Atlanta Airport Marriott hotel.
Here is a listing of companies registered to attend this year's conference. Those with an asterisk (*) means they have more than one person attending. If you do not see your company on the list you, can register by going to our website: www.SteelMarketUpdate.com/Events/Steel-Summit or by clicking on one of the links that you will find at the bottom of this article.
You are welcome to share this article with your steel industry friends, suppliers and customers. If you have any questions, please contact SMU at 772-932-7538 or by email at: info@SteelMarketUpdate.com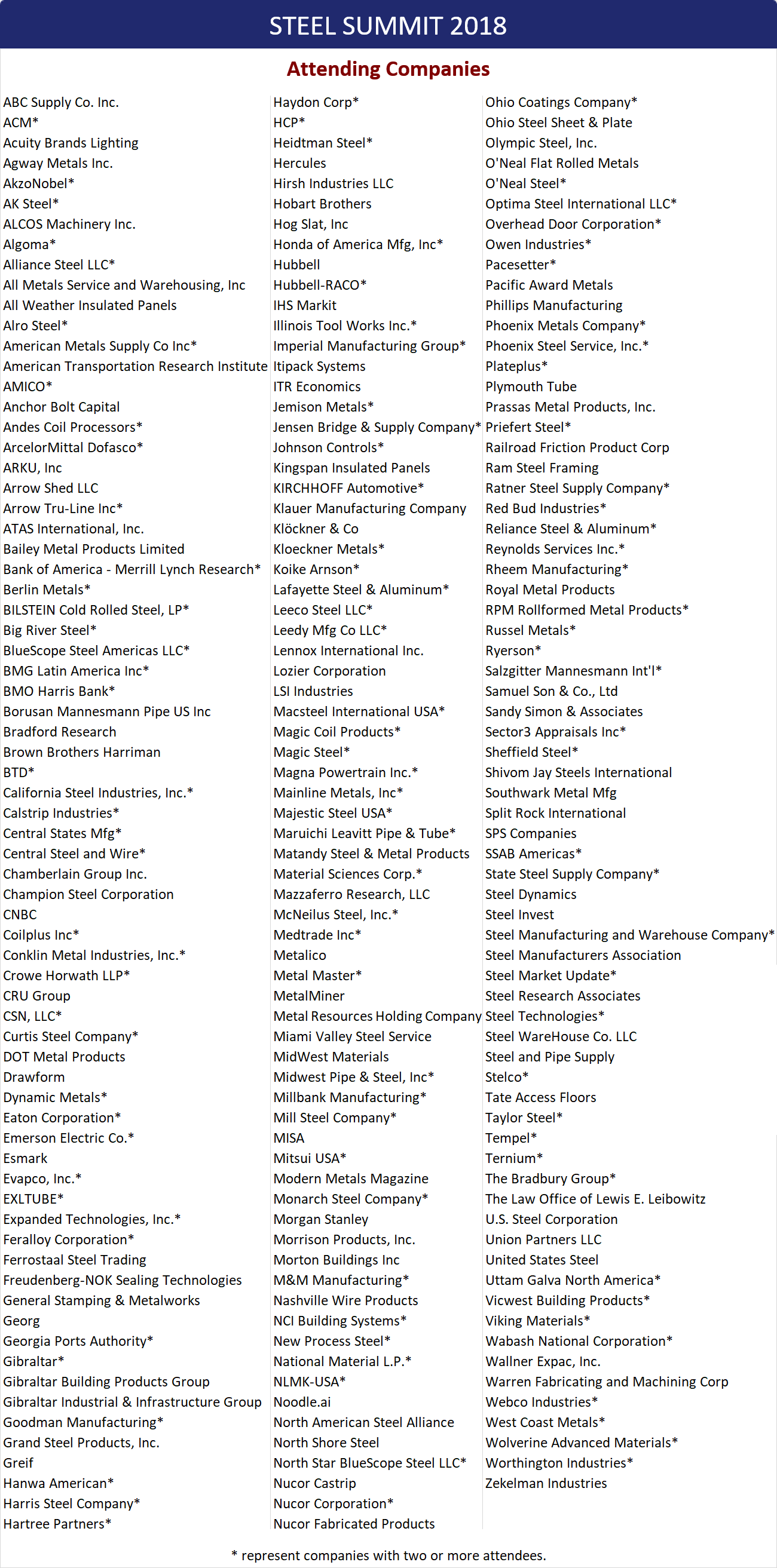 Latest in Steel Products