Steel Products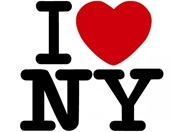 Notes from New York City
Written by John Packard
June 28, 2018
---
On Monday and part of Tuesday of this week, SMU President & CEO John Packard attended a number of meetings in New York City. The first meeting was the CRU Steel Briefing where the CRU Group provided insights and forecasts regarding steel, scrap, Section 232 and other topics of interest. SMU hosted the Bank of America Merrill Lynch dinner and held one-on-one meetings with a number of individuals associated with the steel and financial industries.
A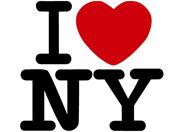 s you can imagine, the talk of the town centered on Section 232 and its ramifications for pricing. The service centers we spoke with offered mixed signals. A number were convinced that steel prices could go as high as $1,000 per ton ($50.00/cwt) on hot rolled coil, while others were just as convinced prices would taper off come fourth-quarter 2018.
We spoke with a number of manufacturing companies associated with the construction and automotive markets. In all cases, the manufacturers reported a strong economy, no issues getting steel and that they were either paying the 25 percent duties or they were tied to existing CRU-based contracts.
We discussed the possibility of manufacturing companies moving business offshore in order to get around the tariffs. A couple admitted they had tried, but no company we spoke with had actually found an environment in Canada or elsewhere that would provide a competitive situation attractive enough to justify moving manufacturing of parts. In one case, that of an automotive subcontractor, we learned they were moving parts into their United States facilities from Canada and Mexico.
We also spoke to a number of trading companies who advised that they were being cautious, as were many of the foreign steel mills. We heard the active mills seem to be Turkey and Vietnam right now, and steel buyers told us there is still enough of a spread between domestic and foreign cold rolled and coated steels to justify buying foreign.
The worry on everyone's mind is not if steel prices will fall, but when and how badly. The consensus view is that when the drop comes, it will be with a thud (crash) and not a whimper.

Latest in Steel Products