International Steel Mills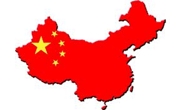 Chinese Steel Restricted by Power Shortages, Environmental Regs
Written by Tim Triplett
August 9, 2018
---
Editor's note: The following report on China was contributed by the CRU Group.
A power shortage is causing steel production reduction in China's Hebei province, while in Shandong provincial authorities have ordered a new round of capacity cutbacks across the steel, aluminum and coal sectors.
To ensure power for residential use, leading electricity supplier, the State Grid Corporation of China, is to tell major consumers such as steel mills to restrict activities during peak hours. The move follows record high power grid loading in southern areas of Hebei in late July due to a heatwave. Under the restrictions, industrial plants can only work from 11 p.m. to 7 a.m.
The area covered includes major steel cities Handan and Cangzhou, while in Wu'an around 30 percent of the more than 5 metric ton per year capacity at Yuhua Steel has been affected, said manager Gao Jingguang, as quoted by Reuters.
Power restrictions are also reportedly scheduled this week for the country's largest steelmaking city, Tangshan in Hebei, north China.
Meanwhile, the environmental protection bureau in Shandong province, east China, has issued new targets to cut steel and coal production capacity, eliminate outdated aluminum smelters, and change to cleaner energy as part of the central government's anti-pollution efforts.
The three-year action plan calls for pig iron capacity to be reduced by 600,000 tons and crude steel by 3.55 million tons by the end of this year, according to media reports. 
Other goals include:
a switch to rail or water transport from road for iron ore, coke, coal and other bulk commodities before mid-2020,
specifically, accelerating plans for aluminum smelting companies, notably Shandong Weiqiao (part of Hongqiao) and the Xinfa Group, to exclusively use rail for freight,
coal extraction capacity being cut by 10.3 percent to 156 million tons, and
providing more than 70 percent of heating in the winter months to rural areas being derived from clean energy sources by 2020.

Latest in International Steel Mills