Trade Cases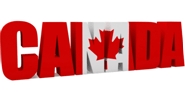 Canada Considering Safeguards on Steel Imports
Written by Sandy Williams
August 17, 2018
---
Canada is considering provisional safeguard measures on seven classes of steel imports to prevent foreign steel shipments from being diverted into Canada as a result of U.S. trade actions.
"We know that because of the unfair tariffs imposed by the United States, other countries will be seeking alternative markets for their steel products," said Canadian Finance Minister Bill Morneau. "Canada is now at risk for a surge in imports of steel products, which could harm Canadian steel producers and workers. From our perspective this is just unacceptable."
"Our government believes the tariffs levied by the United States represent an exceptional circumstance, and that's why provisional safeguards are being considered," said Morneau.
Statistics Canada reports iron and steel imports surged year-over-year in second-quarter 2018, especially from Brazil, Turkey and India.
Morneau said a 15-day consultation period, ending Aug. 29, will investigate whether certain steel imports are harming or threatening to harm Canadian producers. If a negative impact is found, tariffs and/or quotas may be imposed. The European Union has already implemented similar measures.
The categories subject to the potential provisional safeguards are: steel plate, rebar, energy tubular products, hot-rolled sheet, prepainted steel, stainless steel wire and wire rod.
Canadian steel producers would prefer to "return to a situation where there's fair trade in steel," said Joseph Galimberti, president of the Canadian Steel Producers Association. Measures taken by other countries are forcing Canada to respond, he said. "The government has to take similar steps to protect Canadian producers or face pretty serious consequences as a result of global diversion."
Importers and fabricators fear that imposing safeguards will limit steel supply and drive costs even higher. Tom Whalen, CEO of the Petroleum Services Association of Canada, said companies that are hurt by the safeguards should receive compensation from Ottawa.
"If you're building equipment, you're going to use bits and pieces of pretty much all [the affected steel categories]," said Whalen.

Latest in Trade Cases