Final Thoughts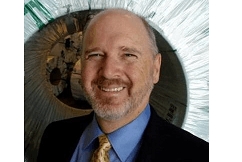 Final Thoughts
Written by John Packard
August 24, 2018
---
The last few days leading up to what has become a major steel conference have been hectic to say the least. My SMU team has been playing the role of the Little Engine that Could (I think I can, I think I can…) and I am amazed when we hit the crest of the hill that we once again succeeded in pulling off one of the best, no… the best steel conference in North America.
Ray Culley, who is our Conference Director, has been working non-stop for a week or more making sure that the run-of-show (ROS) is perfect. He has also been instrumental with the videos we have created for this year's show. He also works directly with the AV people to make sure we have the right ambiance for what we are trying to provide to our guests (we decided at dinner this evening that guests sounded better than attendees or delegates).
We have smashed the attendance record set last year (652); 2018 has set a high bar for our 2019 conference.
I am also quite pleased with the quality of the slides that I am seeing from our speakers and panelists. Because we have become the premier conference in North America, our speakers are putting in a little extra work so that their message can be understood and will prompt discussion amongst our guests.
Monday's program is strong and anyone who skips Gisbert Ruehl or Steve Pratt is making a mistake. Of course, we have Lewis Leibowitz and Jean Kemp to lead off with trade, duties, tariffs and exclusions with most of the time being dedicated to answering the questions on our guests' minds.
Tuesday's program is strong from beginning to end. We have a new economist (for us) leading off in Keith Prather. He is followed by three speakers who will talk about the world view for steel (Chris Houlden of CRU), NAFTA in a different light (Phil Bell of SMA) and then we throw a curve with Paul Lowrey of Steel Research Associates who will speak on a topic little discussed – the amount of foreign steel coming into the U.S. in parts and products.
We have Timna Tanners and John Anton back for the 8th time. They are the only two speakers who have been at every one of our conferences.
We will have a program on transportation. We will look at the issues and one of our speakers will talk about the solutions in the digital age.
Wednesday's program is packed – absolutely packed from top to bottom. Imagine Dr. Alan Beaulieu of ITR Economics, one of the best economists and speakers I have ever seen. I will have a one-on-one discussion with Nucor CEO John Ferriola. We have a manufacturing panel that I know will light up the room in some form or fashion. Then we have Ron Insana of CNBC, and lastly the CRU/SMU panel including a one-on-one discussion with CRU Executive Chairman Ron Perlman and myself.
If you missed this year, don't worry there is always next year!
We will not publish our indexes on Tuesday. They are being moved to Thursday. Our Tuesday newsletter will be shorter than normal because my entire staff is here in Atlanta. We will be back to normal on Thursday.
As always, your business is truly appreciated by all of us here at Steel Market Update.
John Packard, President & CEO

Latest in Final Thoughts