Trade Cases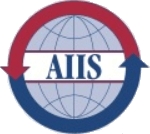 AIIS Wins Three-Judge Panel for Section 232 Case
Written by Sandy Williams
September 20, 2018
---
The U.S. Court of International Trade has granted a request by the American Institute for International Steel for a three-judge panel to hear its challenge to the constitutionality of the Section 232 tariffs on steel and aluminum imports.
In a June 27 motion, AIIS argued that a three-judge panel is supported by a specific federal statute and a rule of the Court that authorize such a measure when a case presents a constitutional challenge or has "significant implications" for the administration of the law.
AIIS alleges that Section 232 of the Trade Expansion Act of 1962 violates the constitutional prohibition against Congress delegating its legislative powers to the president because it lacks any "intelligible principle" to limit the discretion of the president. The lack of judicial review on decisions made by the president on international trade measures under Section 232 "violates the doctrine of separation of powers and checks and balances that the Constitution protects," argues AIIS.
"In addition to the totally open-ended choice of how to counter any threat that imports may present, Section 232 allows the president to consider virtually any effect on the U.S. economy as part of 'national security,'" said AIIS President Richard Chriss.
The CIT ruling allows a decision made by the panel of judges to be appealed directly to the U.S. Supreme Court, expediting the appeal process. AIIS contends that steel and aluminum tariffs imposed by the Trump administration are harming businesses and the economy, and a quick resolution is in the best interest of everyone affected.
Commented Washington trade attorney Lewis Leibowitz: "I think the granting of the motion is significant because it shows the court thinks this is a serious issue. The outcome is by no means assured, of course. I do not remember a case where the CIT declared a statute unconstitutional. There is a long way to go."

Latest in Trade Cases