Steel Products Prices North America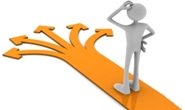 First the Question: Where's the Beef?
Written by John Packard
September 23, 2018
---
On Friday, Steel Market Update received a note from one of our readers asking why foreign steel import totals have not dropped. The domestic mills have won countless antidumping and countervailing duty suits against flat rolled and plate products. The president has placed 25 percent tariffs on steel, citing national security as the reason to protect the steel industry.
The goal of Section 232, as originally stated by the Department of Commerce, was to help the domestic steel industry reach and maintain 80 percent capacity utilization rates. It has taken some time, but the mills are essentially at that 80 percent rate (this includes long and flat products), and flat rolled is much higher than 80 percent.
So, why are we still importing 3 million net tons per month of foreign steel?
Let's go back a step and start with the email SMU received on Friday from the general manager of a large service center group:
"So, in reading your article and reviewing your table, as well as the graphic below, I'm finding myself saying 'where's the beef?' Except for a few months in 2017 when imports were elevated, we're at pretty much a two-year monthly average holding at or very near 3.0 million net tons. To be fair, the 2018 calendar year is a bit lower vs. '17, but if your projection for September is close, it will be the third month in a row of 2.8+ million tons, and it would reflect a growing trend in imports, not a slowing one. I'm not sure there were too many market watchers, if any, who thought we'd be seeing imports back toward 3 million tons, particularly in the 2H 2018 period."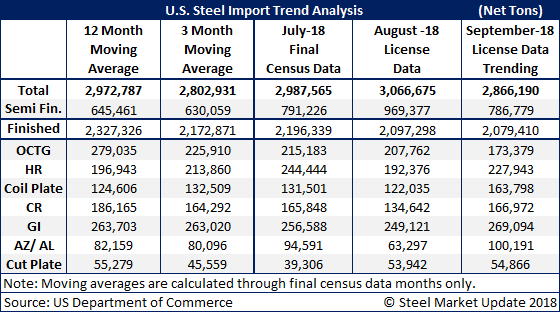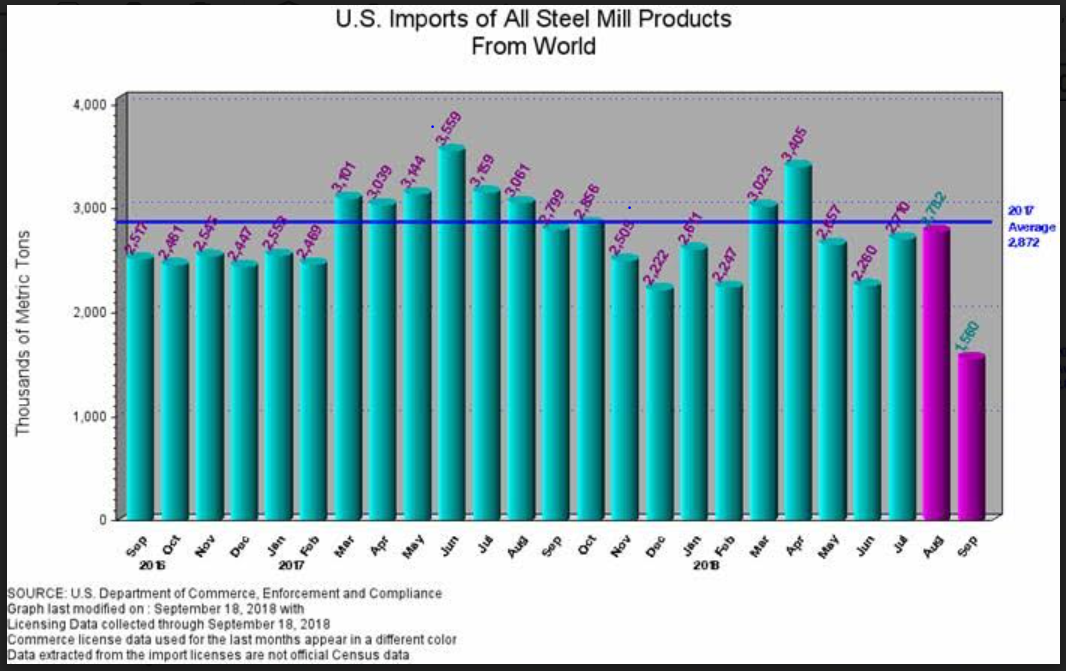 He continued: "Given all of the trade suits brought and won by the mills in the last two years, along with a large majority of the importing countries currently being hit with Section 232 tariffs, we've yet to see any notable and sustained change in the import levels. Most would agree that the sheet market is balanced in the least, and perhaps weak at the worst. The U.S. mills just reached the desired 80 percent CU rate, and yet we seem to be at a moment in this market where mills find themselves lowering prices to instigate orders.
"By the way, I think this coincides very closely with the question asked at the SMU conference about the intentions of buyers to order imports, which basically said they would continue to buy at the same rates. [Nucor Chairman John] Ferriola was surprised at the outcome of that [poll], and I wouldn't doubt that the higher-ups at the other U.S. mills are scratching their heads, as well…"
In the next article in today's newsletter, we provide more "beef" for you to consider.

Latest in Steel Products Prices North America