Steel Mills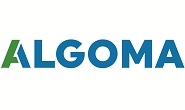 U.S. Tariffs a Negative Impact on Algoma
Written by Sandy Williams
October 4, 2018
---
U.S. Section 232 tariffs have cost Canada's Essar Steel Algoma about $55 million from June through August, according to Brian Denega, court appointed monitor overseeing the Algoma restructuring. In addition, the company is required to post a tariff surety bond with U.S. Customs and Border Protection in the amount of $5.25 million.
"The U.S. Customs and Border Protection [CBP] requires all importers of record to post a surety bond, the size of which is typically based on the annual customs charges incurred by the importer," said Denega in his 47th monitor's report.
"Due to implementation of the U.S. steel tariffs effective June 1, 2018, Algoma faces the risk of being required by the CBP to post a significantly larger bond on short notice," Denega said. "Non-compliance of the CBP requirements could disrupt Algoma's shipments to the U.S., causing a detrimental effect on Algoma's financial performance, operations and customer relationships."
The surety payment comes at a difficult time when cash is normally used for stocking raw materials before the winter freeze on the Great Lakes. Algoma is forecasting a net cash flow of $38 million from September to November that will include capital expenditures and tariffs. After paying financing interest and fees and restructuring costs, net cash flow is estimated at $23 million.
The U.S. tariffs on steel imposed June 1 and the subsequent retaliatory response from Canada on July 1 have put Canadian steel producers and users in a bind, requiring the Canadian government to institute relief measures to help those affected.
"The U.S. steel tariffs have significantly impacted Algoma due to its exposure to the U.S markets," said Denega. "The company continues to work closely with all levels of government and certain stakeholders in an effort to mitigate the negative impacts."
In earlier talks, President Trump dangled a carrot to Canada suggesting that the tariffs would "go away" if a new NAFTA was successfully renegotiated. The new USMCA was announced last week as a deal separate from Section 232, and the tariffs remain in place.
Steel prices, having reached their peak, are beginning to soften, and Algoma management is unsure how long favorable prices will last. 
"In addition, management sees increasing pressure on domestic steel prices due to the ripple effects of the trade tensions and U.S. tariffs (especially if adequate Canadian anti-dumping measures cannot be implemented in time)," said Denega. He added that the company is under increased competitive pressure from Stelco since its emergence from the Companies' Creditors Arrangement Act, Canada's version of banktuptcy reorganization, and its completion of an initial public offering.
Algoma is still struggling to emerge from the CCAA process it entered in September 2016. Issues with the Port of Algoma, Approval and Vesting Order and collective bargaining agreements still need resolution. As a result, Denega requested an extension of the DIP agreement and a stay of CCAA proceedings until Nov. 30.

Latest in Steel Mills