Final Thoughts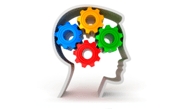 Final Thoughts
Written by Tim Triplett
October 10, 2018
---
The market has been searching for a bottom and perhaps found it this week as all the major flat rolled mills announced price hikes of $40 per ton on hot rolled, hot rolled P&O, cold rolled and galvanized steel products.
Steel prices have seen a steady decline of around $80 per ton since this summer. The announcements surprised many steel buyers who were expecting the status quo to continue through the end of the year. Given the current market conditions, with demand easing and  hot rolled lead times at less than four weeks, many are skeptical the new prices will stick. Most likely the mills will be secretly satisfied if the "increase" simply stops the slide.
As one steel buyer told SMU: "I don't think this increase sticks, and it probably wasn't intended to. The mills are trying hard to keep pricing up, while some of them are still out looking for tons. The mills have unrealistic expectations of a floor on pricing and, at some point, will need to adjust that thought process." Added another service center exec: "There is no sound basis for it to stick other than scrap went up by $20/ton. Demand isn't strong enough and supply is plentiful enough where it is a headline that will evaporate quickly."
Steel Market Update will of course continue monitoring steel prices. In the meantime, we have shifted our Price Momentum Indicator from Lower to Neutral.
John Packard is traveling. His next speaking engagement will be a presentation to the Cincinnati and Northern Kentucky Chapter of the Association of Women in the Metal Industries on Oct. 18. There's still time to register.
As always, your business is truly appreciated by all of us at Steel Market Update.
Tim Triplett
Executive Editor

Latest in Final Thoughts