Steel Products Prices North America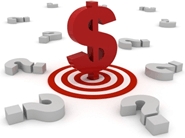 Sub-$800 HRC Offers Gone?
Written by Tim Triplett
October 16, 2018
---
The flat rolled mills announced a price hike last week. This was at the same time Steel Market Update sources were advising of $38.00/cwt ($760 per ton) out of more than one domestic steel mill. The increase, announced initially by Nucor, was seen as an attempt to dry up the sub-$800 offers and put a bottom to the market. We canvassed a number of service center buyers during the day today (Tuesday) to see if the mills had accomplished their objective of stemming the slide, and potentially adding some upside to market pricing.
SMU's market trends questionnaire this week shows an average hot rolled price around $805 per net ton, down from $835 per ton last week. Are the mills still willing to negotiate or are they drawing a line in the sand at $800 per ton or higher? The comments we got were mixed from several service center executives (whose names were withheld so they could speak frankly):
"My sense is that sub-$40 deals are now off the table, at least temporarily. Yes, mills are still negotiating, but I guess the question is what is 'the bottom?' If it's $40, my sense is, yes, it will hold. The mills seem as confused as anyone as to what the price is today. They know it's not $38-39, but where it falls between $40-44 is anyone's guess. If you have the right inquiry and present a competitive situation to a mill, they will likely accept the proposal. That's been my experience this week.
"Mills are saying they are seeing a tightening in the market. While I am skeptical about a price increase, I firmly believe prices will not drop in the near term."
"Last week, after the Nucor announcement, mills and service centers were still willing to negotiate. The announcement and higher scrap at least gave them some talking points. At a minimum, I feel this will cause a pause in the market. We felt stronger about the announcement because it was Nucor."
"I think it depends on how many tons you may have. There is no panic, and the feeling is that HR imports are drying up. [One mill] told me they thought it would settle at $39.50, so we will see where the CRU is this week. I think the mills are trying to get their 2019 deals done at lower numbers than they envisioned in early July, but are still very happy with where things are. They are talking up 2019 as a decent demand year and don't see the tariffs and/or quotas going away, so they feel pretty secure. I think a potential wild card is Turkey; if Turkey gets relief back down to 25 percent, that could upset the apple cart. Mills are not negotiating to the extent they were two weeks ago. Buyers are asking for a quote of 600 tons, but buying 300. Caution but more real action." *
"This week, I have heard no offers under $41.50, but I only contacted two minimills for that. Nucor is being very firm in their position. I have heard SDI is maybe not so firm at this point. Those who did not announce an increase, I believe, are using the opportunity to try and fatten up the order books. We are seeing more quoting activity now than we have in a month. I am sure the mills are seeing the same. Unless something dramatic happens, I don't see CRU going below $800 through year end. I'm hearing some mills want to go with a lower percentage of contract next year to take advantage of the spot pricing. I am not so sure that will play well in 2019, coming off 10-year highs. Energy demand seems to continue to be the HR driver into next year as line pipe and OCTG sheet and plate are still in high demand. I think that will act to stabilize pricing on HR."
"I think the mills may have jumped the gun on this increase and should have waited until we got a bit deeper into the calendar. There's constant chatter that this mill took on huge energy tons, and that this mill is holding the old price, and that this mill wants to consider more outages to tighten their order book, etc. I think we'll know better in a week or two. I'm not yet sure if this increase announcement will change whatever process was already in place. Perhaps we'll see a few more weeks of lower prices and then a stop. Maybe at that point it meanders sideways or rises slightly as we get into next year, based on seasonally higher demand. I'm having a real hard time getting a read."
"HR bookings have picked up significantly this week. We are being quoted $43-$44. Hear rumors Big River is cutting deals lower, but not under $40. We don't buy from JSW, but we know they are the low point in the market."
"You can still get $38 from certain mill(s). Some mills are still negotiating. Is the bottom going to hold? Hopefully, although the demand does not appear to be there."

Latest in Steel Products Prices North America