Steel Products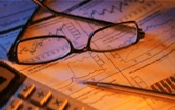 Leibowitz on Trade: Steel on the Docket
Written by Tim Triplett
October 18, 2018
---
Lewis Leibowitz, trade attorney and contributor to Steel Market Update, offers the following commentary on the latest developments in Washington:
Three items of interest for today, which will be expanded upon as events warrant:
WTO Disputes on Section 232 Tariffs—At least two WTO members (the EU and Norway) requested formation of a dispute settlement panel over the steel and aluminum Section 232 tariffs. About a dozen countries opened dispute settlement proceedings against the United States earlier this year with requests for consultations. Norway and the EU reported today that the consultations did not lead to an "amicable settlement" of the dispute, and therefore they are initiating a request for the formation of a dispute settlement panel. These requests will be taken up at the next meeting of the WTO's Dispute Settlement Body (DSB). The U.S. can block these requests once, but next month they can no longer be blocked. Expect a panel decision, assuming no settlement is reached, in about a year.   
Court Decision—U.S. Steel sued the Commerce Department over the antidumping order on Oil Country Tubular Goods from India, an order going back to 2014. The duty deposit rates for two "mandatory" respondents, Jindal SAW and GVN, were recalculated by Commerce as a result of litigation filed by USS and others. Jindal's rate went up and GVN's rate went down below 2 percent.  Because 2 percent is the "de minimis" level, GVN's rate was no longer used to calculate the rate for all other exporters and producers, who were not investigated. However, Commerce did not change the "all others" rate. USS insisted that they should. The Court of International Trade agreed, and ordered Commerce to recalculate the rate, which went up to 11.24 percent from 5.79 percent. All importers of OCTG from India will now have to post a cash deposit nearly double the rate they thought was established. The lesson is that non-investigated companies can have their positions changed without their knowledge or involvement. Keep your powder dry and your lawyer on speed dial. 
Oral Argument—The oral argument in the AIIS suit challenging the constitutionality of the Section 232 steel tariffs has been set for Dec. 19. A decision in the case will probably follow in the first few months of 2019. Stay tuned. 
Lewis Leibowitz
The Law Office of Lewis E. Leibowitz
1400 16th Street, N.W.
Suite 350
Washington, D.C. 20036
Phone: (202) 776-1142
Fax: (202) 861-2924
Cell: (202) 250-1551

Latest in Steel Products