Economy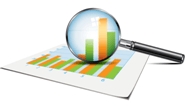 October at a Glance: Price Slide Continued
Written by John Packard
November 1, 2018
---
Except for plate, which held its own at around $1,000 a ton, steel prices generally weakened further in October, continuing a decline that began this summer. Steel Market Update data in the table below shows that the benchmark hot rolled coil price dipped below $800 per ton after sliding by about $45 during the month. Cold rolled fared a bit better, ending the month about where it started at $935 per ton. But coated product prices saw further erosion with galvanized giving up about $20 and Galvalume $5 during the course of the month.
Mills announced price increases on both sheet and plate products in October, but it remains to be seen whether they will gain traction in the marketplace and reverse the downtrend before year's end. Both prime and obsolete scrap prices rose a bit in October over the prior month, which should lend support to stabilizing or rising finished steel prices. But Steel Market Update's Price Momentum Indicator remains at Neutral because it is unclear if steel prices have yet found a bottom.
SMU's Steel Buyers Sentiment Index shows definite signs of concern among steel buyers. The Current Buyers Sentiment dipped to +59 and the Future Buyers Sentiment to +53 from solid +67s earlier in the month. The three-month moving average declined for the third month in a row to +63.50. While still at optimistic levels by historical standards, the numbers suggest that eroding prices and uncertainty on the trade and political fronts are taking a toll on buyers' attitudes.
In the energy sector, higher oil and gas prices helped to boost the rig count in October, as well as demand for line pipe and oil country tubular goods. ISM's Manufacturing Index, a survey of corporate purchasing managers, declined in October to 57.7 percent, but remained well above the 50 percent level that indicates growth in the U.S. economy. Auto sales slowed a bit in October, but analysts say they remain on track to top 17 million vehicles again this year.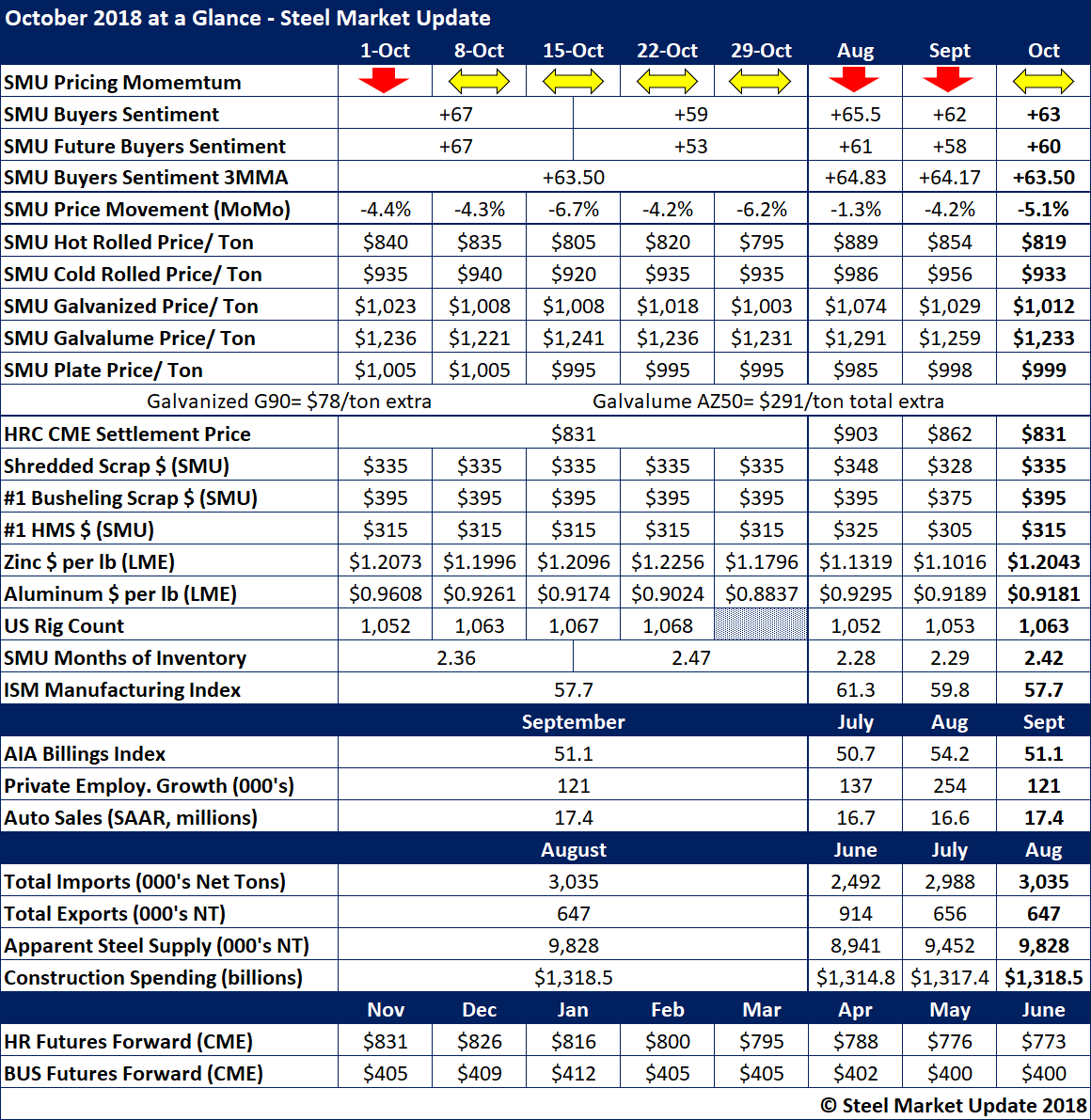 Latest in Economy