Final Thoughts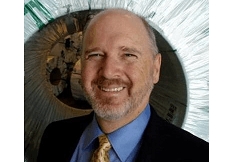 Final Thoughts
Written by John Packard
November 2, 2018
---
The threat of any disruption at either U.S. Steel or ArcelorMittal USA is now off the table as AMUSA has reached a tentative deal with the United Steel Workers. U.S. Steel had reached an agreement a couple of weeks earlier. Now the industry focus is going to be on how much supply is coming online (and when) and what, if anything, it will mean for flat rolled prices in the coming months?
A reminder that our Toledo Steel 101 workshop is sold out and has a waitlist. We have opened registration for our January Steel 101 workshop, which will be held in Starkville, Miss., on Jan. 29-30, 2019. We will tour the Steel Dynamics mill, which includes a paint line (which we also anticipate touring when at the facility). We have an exceptional set of instructors in Peter Wright, Roger Walburn, Chuck McDaniels, Mario Briccetti and me. You can learn more about the workshop by going to our website: www.SteelMarketUpdate.com/Events/Steel101 or you can contact my office at 800-432-3475.
I will be in the office all this week. Next trip for me is to CRU's USA headquarters in Pittsburgh on the 12th of November. Then I will be in Austin, Texas, on Dec. 1-3 for the HARDI conference before heading to Toledo for our December Steel 101 workshop.
I want to welcome all of you who are new to Steel Market Update. I encourage you to interact with us, which you can do by sending an email with your suggestions or comments. Please send them to: info@SteelMarketUpdate.com
As always, your business is truly appreciated by all of us here at Steel Market Update.
John Packard, President & CEO
Latest in Final Thoughts