Steel Products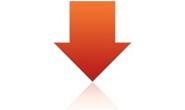 Conversations with Service Center CEO's Prompts Lowering of Momentum Indicator
Written by John Packard
November 11, 2018
---
This evening's price and price momentum discussion comes after a number of conversations held with flat rolled steel service center CEO's and a trading company executive on Thursday and Friday of last week. The words "mud" and "murky" were prominent as the steel distributors try to figure out where things are headed as we enter 2019.
We heard from flat rolled steel distributors that quoting has dropped off over the past couple of weeks. One very large service center told us that their transaction (spot) quoting has been level to strong, but their contract quotes and releases have fallen off. A second smaller flat rolled distributor told SMU that their business has also slowed due to seasonal factors.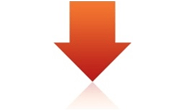 When it comes to mill spot pricing, one of the CEO's told us, "The goose is cooked on this thing" and went on to elaborate that others were getting lower offers from mills, and they were also getting offers from integrated mills that have not been traditional suppliers. "ArcelorMittal offered forty-one [$41.00/cwt] hot rolled and we are a very small buyer of hot rolled. Why are they offering hot rolled to us? What are they giving the big boys?"
A very large buyer of hot rolled helped answer that question (not necessarily with ArcelorMittal but with more than one domestic HR supplier) on Friday when we were told hot rolled offers had declined by $20 per ton since the beginning of the week. We were told that no mill was offering HRC to this company above $800 per ton and the range went from $740 to $800 per ton ($37.00/cwt-$40.00/cwt).
Offers are uneven as one service center told SMU that Steel Dynamics was "slow to react" and their galvanized base numbers were $20-$40 per ton out of the market. We were told that a generic 200-ton inquiry on coated steel generated quotes at $44.00/cwt from mills other than SDI.
We were told by multiple service centers that the need to buy steel in December was going to be minimal.
A large international trading company executive with whom we spoke last week advised that the international market prices were "pretty weak" at this moment. We were told that "a trade war doesn't lead to positive thinking."
This same trader said that in his opinion the mill price increases were nothing more than an attempt to "stop the rot" even though the "upside momentum is not here. The market direction normally changes a week or two before Thanksgiving." He went on to say the price announcements were "a bit premature." He also said that he didn't think the announcements had "done too much damage so far."
As reported in Thursday's issue of Steel Market Update, steel mills continue to negotiate flat rolled prices (not so on plate). With 78 percent of our survey respondents reporting hot rolled as negotiable, 85 percent cold rolled, 73 percent galvanized and 78 percent Galvalume, the mills are not holding the line on pricing.
For the week, we saw lead times as flat to trending lower, which would prompt the mills to need to negotiate in order to fill order books.
Steel Market Update does not see the market as being in a pricing panic, but we are seeing slippage, and over the short term we believe the numbers on flat rolled will continue to slip further. Therefore, we are adjusting our Price Momentum Indicator to reflect the reality of the market and point momentum to lower over the next 30 days.

Latest in Steel Products