Shipping and Logistics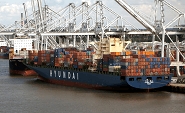 Tariffs Causing Short-term Boom at U.S. Ports
Written by Sandy Williams
November 18, 2018
---
Tariffs are turning out to be a boon for U.S. ports, at least temporarily, as retailers and manufacturers rush to get products to the U.S. before new tariffs on China go into effect in January.
Ports reported record cargo volumes in the past few months. The Port of Los Angeles set a cargo handling record in October of 952,554 TEUs (containers of twenty-foot equivalent units). TEU imports rose 26.72 percent in October year-over-year, and overall volume in the first 10 months of 2018 rose 1.1 percent to 7.7 million TEUs.
Containerized shipments from Asia are driving the surge in imports at Gulf ports. Asian imports are up 25.4 percent in the first eight months of 2018, according to PIERS, an IHS Markit provider of import and export data. Recent record months are due in part to importers accelerating holiday-season shipments, most of which are already here. Another surge is expected in November-December as importers try to move spring merchandize ahead of the normal January-February shipments.
The Georgia Ports Authority reports that containerized trade at Savannah in October was the highest in its history at 413,800 TEUs and rose 13.6 percent from September. Fiscal year to date (July-October 2018) containerized trade increased 8 percent to 1.53 million TEUs.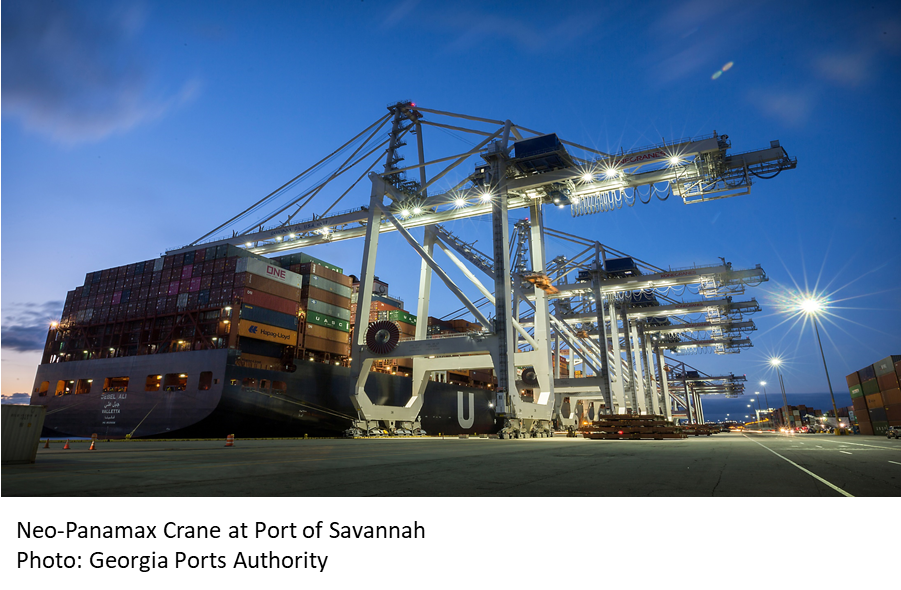 The Port of New Orleans reported containerized cargo volume up 20 percent in the first quarter of FY 2019 (July-September 2018)
Port Houston container volume was up 10 percent in the first three quarters of 2018, reaching the historical high of 2 million TEUs set in 2015. "In fact, we already passed the 2 million TEU mark in September, the earliest by far that we have reached that milestone," said Executive Director Roger Guenther. "There is still a lot of activity across our docks and the trends are positive through Port Houston terminals as we make the stretch run through the end of 2018."
Steel imports are on the rise at the Houston port, as well, thanks to renewed demand in the energy industry. Steel imports surpassed 3.5 million tons at Houston in the first three quarters with more than 478,000 tons recorded just in September.
Breakbulk cargo also increased at Georgia Ports. Shipments including autos, machinery, steel and lumber grew 25.8 percent in October. Breakbulk import volume grew 5.2 percent.
On the East Coast, the Port of New York and New Jersey reports TEU loads January through September were up 7.2 percent from a year ago. Import loads increased 7.3 percent and exports 6.7 percent. Total TEU loads jumped 4.8 percent in September.
Container lines are looking towards 2019 with caution as the additional Section 301 tariffs kick in. Carriers hope to do better at matching capacity with demand and will withdraw capacity if needed, said Vincent Clerc, chief commercial officer of Maersk Line, during the Q3 earnings call.
"As tariffs start to come into effect in January, we expect to see a significant slowdown in demand of imports into the U.S.," Clerc said. "A lot of customers have accelerated their purchases to get them into the U.S. before the tariffs, but there will be a lull as everyone tries to figure out their supply chains going forward."

Latest in Shipping and Logistics