Steel Mills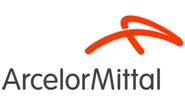 USW Ratifies Contract with ArcelorMittal
Written by Sandy Williams
November 29, 2018
---
United Steelworkers have ratified a new four-year contract with ArcelorMittal three months after their last contract expired.
The new labor agreement raises wages by about 14 percent over the next four years while improving benefits, retirement provisions and contract language. The agreement covers roughly 15,000 hourly workers at 14 facilities in Illinois, Indiana, Ohio, Pennsylvania and West Virginia.
"After years of hard work and tremendous sacrifice to keep these facilities running and the company viable while the domestic steel industry languished through wave after wave of unfairly traded imports, it is right and just for ArcelorMittal steelworkers to share in the company's success now that the market has rebounded," said USW International President Leo W. Gerard. "The men and women we are privileged to represent earned these contracts by being the most efficient and productive steel making workforce in the world."
Contention during the protracted negotiations caused union members to give strike authorization to their negotiating committee and begin preparations for a potential work stoppage.
ArcelorMittal USA noted the agreement was reached without disruption to operations. "ArcelorMittal is pleased the new agreement has been ratified by union membership. We believe this is a fair contract for our represented employees, and we look forward to getting back to work after the negotiations effort. We thank our employees, customers and the community for their patience and commitment during the negotiation process," said John Brett, president and CEO of ArcelorMittal USA. "We're pleased these important talks were completed without any disruption of service or product to our customers."
The new contract will be retroactive to Sept. 1, 2018, and will remain in effect until Sept. 1, 2022.

Latest in Steel Mills