Steel Products Prices North America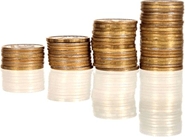 Traders Feel the Effects of AD/CVD, Section 232 Tariffs
Written by John Packard
December 4, 2018
---
Steel Market Update spent a portion of the day today speaking with trading companies about their view of the markets, demand and the amount of foreign steel projected to come into the United States over the next few months. The traders are worried about what will happen to their customers if the amount of foreign coming in is inadequate to meet U.S. steel consumers' needs (with the domestic mills near or at capacity on flat rolled).
Traders are "trying to read the tea leaves" regarding the status of inventories, the direction of mill pricing (which all agree is currently on a downward slope) and the desire of steel buyers to take future risk in buying foreign steel. One trader told SMU Asian steel orders are being booked for February shipment. If material is booked for the Upper Midwest, you are looking at a June arrival. "Who knows what they are going to need for June?" quipped one trading company executive.
We were told by the trading community that foreign hot rolled offers are in the $680-$740 per ton range, depending on the port of arrival and the country of origin.
Cold rolled offers are $810-$840 per ton.
Coated offers vary, as much of the business being booked is for niche items that domestic steel mills don't want to produce.
Interestingly, some traders told us the domestic steel mills have gone in and "matched or beat" the foreign offers on certain items. In particular, .012-inch for furnace pipe applications. Foreign pricing was $49.50/cwt-$52.00/cwt, and there is at least one domestic mill below those numbers, they said. (Plus the domestic mill has a freight advantage.)
Vietnam was mentioned as the one country willing to chase orders. One trader told SMU, "the Vietnamese chase anything and everything." We were told that Vietnam was offering hot rolled coil into the U.S. market for the first time.
With most countries being impacted by the Section 232 tariffs, the only other option is to go "duty free shopping" as long as there is quota available. This includes South Korea (which is reportedly the cheapest hot rolled supplier), Brazil, Argentina and Australia.
"Market sentiment remains very cautious," said one trader. "I'm not sure if it is justified, as the fundamentals seem solid."
The Section 232 tariffs are beginning to have the original desired impact, as all traders are reporting declining flat rolled orders (not the same on plate). SMU was told this afternoon, "Imports are down 25 percent for November. Flat rolled imports are down a couple of hundred thousand tons." SMU will be reviewing the import numbers later this week and will report on what November looks like based on the most recent import license data.
The opinion of the traders we spoke with today was that flat rolled prices would continue to fall "until the mills decide to say no" to an order being dangled at a low-ball offer.
"The game is changing" one trader told us. "For the first time, we [traders] are feeling the effect [of the combination of AD/CVD duties and tariffs]."

Latest in Steel Products Prices North America