Trade Cases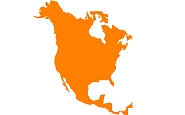 Chamber Urges Trump to Terminate Tariffs on Canada and Mexico
Written by Sandy Williams
December 13, 2018
---
The U.S. Chamber of Commerce announced its support of the new North American trade agreement, but urges the administration to drop the Section 232 steel and aluminum tariffs on Canada and Mexico.
Chamber of Commerce President and CEO Thomas Donahue cites the onerous financial impact the tariffs have had on Chamber members and urged their removal. "A critical first step is lifting the tariffs on steel and aluminum imports from Canada and Mexico that were supposed to end once the USMCA was agreed to," said Donahue. "These tariffs – imposed on our partners as a negotiating tactic – have invited $15 billion in counter-tariffs on U.S. agricultural and manufactured goods. Every week that the tariffs remain in place, $500 million in U.S. imports and exports are affected, inflicting significant harm on American workers, farmers and ranchers. They must be eliminated without delay."
Donahue also disagrees with the president's decision to terminate NAFTA in order to present the incoming Congress with a choice between the new trade agreement or no agreement at all.
"U.S. Trade Representative Robert Lighthizer has insisted that the USMCA was negotiated in such a way to attract bipartisan support," said Donahue. "So essentially, issuing this threat against a co-equal branch of government is neither necessary nor productive and could actually cost votes.
"This is a risky gambit when you consider that withdrawal from NAFTA without a successor agreement could jeopardize 1.8 million American jobs. We are urging the administration to drop this threat. The USMCA is a good agreement, and the business community will help make that case to Congress."
Latest in Trade Cases