Steel Products Prices North America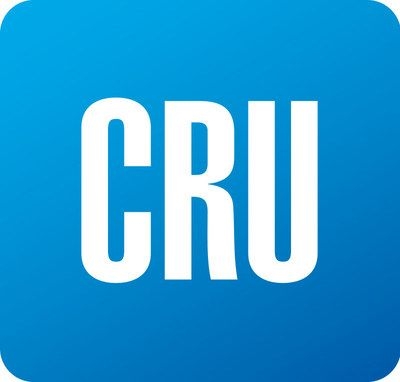 Zinc's Price Lacks Fizz as 2018 Draws to a Close
Written by John Packard
December 13, 2018
---
By CRU Senior Analyst Helen O'Cleary 
Zinc's price shed more than $1,000/t from its 2018 high in the mid-$3,500s in February to its year-to-date low of $2,311 in September, driven down by a combination of factors both in its own market fundamentals and in the broader political and economic landscape. The warranting of 78,950t in NOLA in March alongside Trump's announcement of tariffs on U.S. imports of steel products set the tone for the rest of the year, with zinc's price falling into official bear territory by July. In the end, it took the opening of the ShFE/LME arb to reverse the slide in zinc's price and the subsequent decrease in LME stocks have enabled it to hold on to some of its gains, despite the arb having been closed since the end of September.
Trade tariff developments continue to set the tone, with investor sentiment turning less risk averse in response to the more conciliatory tone struck by Presidents Trump and Xi recently, lifting metal prices across the board. However, the arrest of Huawei's CFO in Canada reignited fears that trade tensions would again be ratcheted up, sending markets sharply lower. The low level of live LME warrants (90,175t on Dec. 10) has put upward pressure on the cash price, exacerbated by the fact that more than 90 percent of cash warrants have been in the hands of one market entity for some time.
We believe that the refined metal market will return to balance in 2018 Q4, bringing the deficit for 2018 as a whole to 544,000t. Environmental and other pressures on Chinese smelters mean that we will not see the fourth quarter surge in output of previous years. Indeed, we expect Chinese refined output in 2018 Q4 to be 1.55 Mt, some 130,000t (7.9 percent) below last year's record quarterly number of 1.68 Mt. Our expectations of global demand growth of just 0.5 percent in 2019 Q1 (to 3.47 Mt) against an increase in output of 2.9 percent (to 3.44 Mt) suggest that the refined market will register a modest deficit of 36,000t in 2019 Q1. We anticipate that a similar deficit in 2019 Q2 will give way to modest surpluses in 2019 H2, returning the market to overall balance for the full year.

Latest in Steel Products Prices North America