Steel Markets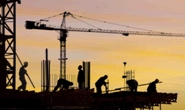 Dodge Momentum Index Declines in December
Written by Sandy Williams
January 8, 2019
---
The Dodge Momentum Index, a monthly measure of the first report for nonresidential building projects in planning, fell 4.9 percent in December to an index reading of 151.9.
The decline was due to a 7.6 percent drop in the commercial component of the index, while the institutional component fell only 0.7 percent.
Nonresidential planning made headway in 2018 overall, gaining 4.3 percent, but nearly all during the first half of the year. During the second half of 2018, the Momentum Index fell 4.4 percent as commercial projects plummeted and institutional building projects in planning remained essentially flat.
"This suggests that spending for commercial buildings may be reaching its cyclical peak, while spending for institutional buildings continues to be supported by the stabilizing influence of public funding for projects such as schools and transportation terminals," said Dodge Data & Analytics.
Seven projects valued at $100 million or more entered the planning phase during December.
Below is a graph showing the history of the Dodge Momentum Index. You will need to view the graph on our website to use its interactive features; you can do so by clicking here. If you need assistance logging in to or navigating the website, please contact us at info@SteelMarketUpdate.com.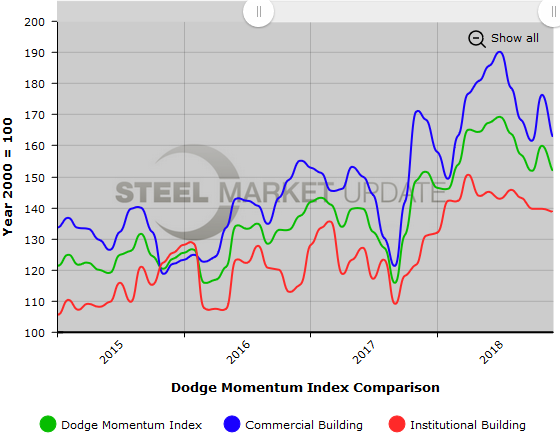 Latest in Steel Markets