SMU Data and Models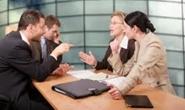 Steel Mill Negotiations: Price Talks Tightening
Written by Tim Triplett
February 7, 2019
---
Now in the second month of the new year, shortly after the mills announced a $40 price increase, price negotiations appear to be tightening up a very small bit. Buyers generally report that the mills are still willing to talk price on hot rolled, cold rolled, galvanized and to a lesser degree Galvalume. On the plate side, buyers are still finding plate prices as firm with not much room for negotiation.
In the hot rolled category, 69 percent of buyers responding to SMU's latest questionnaire said they have found mills willing to negotiate on price. While still the majority, that percentage is down significantly from the 86 percent in SMU's last batch of data. Nearly a third of the buyers, 31 percent, say the mills are now holding the line on HR.
In the cold rolled segment, 78 percent said they have found mills open to price negotiation, down from 93 percent two weeks ago. About 22 percent reported current mill prices on cold rolled as firm.
The same trend is true in coated products. In the galvanized sector, 68 percent said the mills were open to price discussions, down from 90 percent in mid-January. About 32 percent of GI buyers report that prices are nonnegotiable. For Galvalume, buyers say the odds are 50-50 the mill will negotiate.
While it appeared a few weeks ago that negotiations with the plate mills were beginning to loosen up, talks seemed to have tightened again. About 78 percent of the buyers tell SMU that the mills are now holding the line on plate orders, while just 22 percent say there is some wiggle room in plate prices.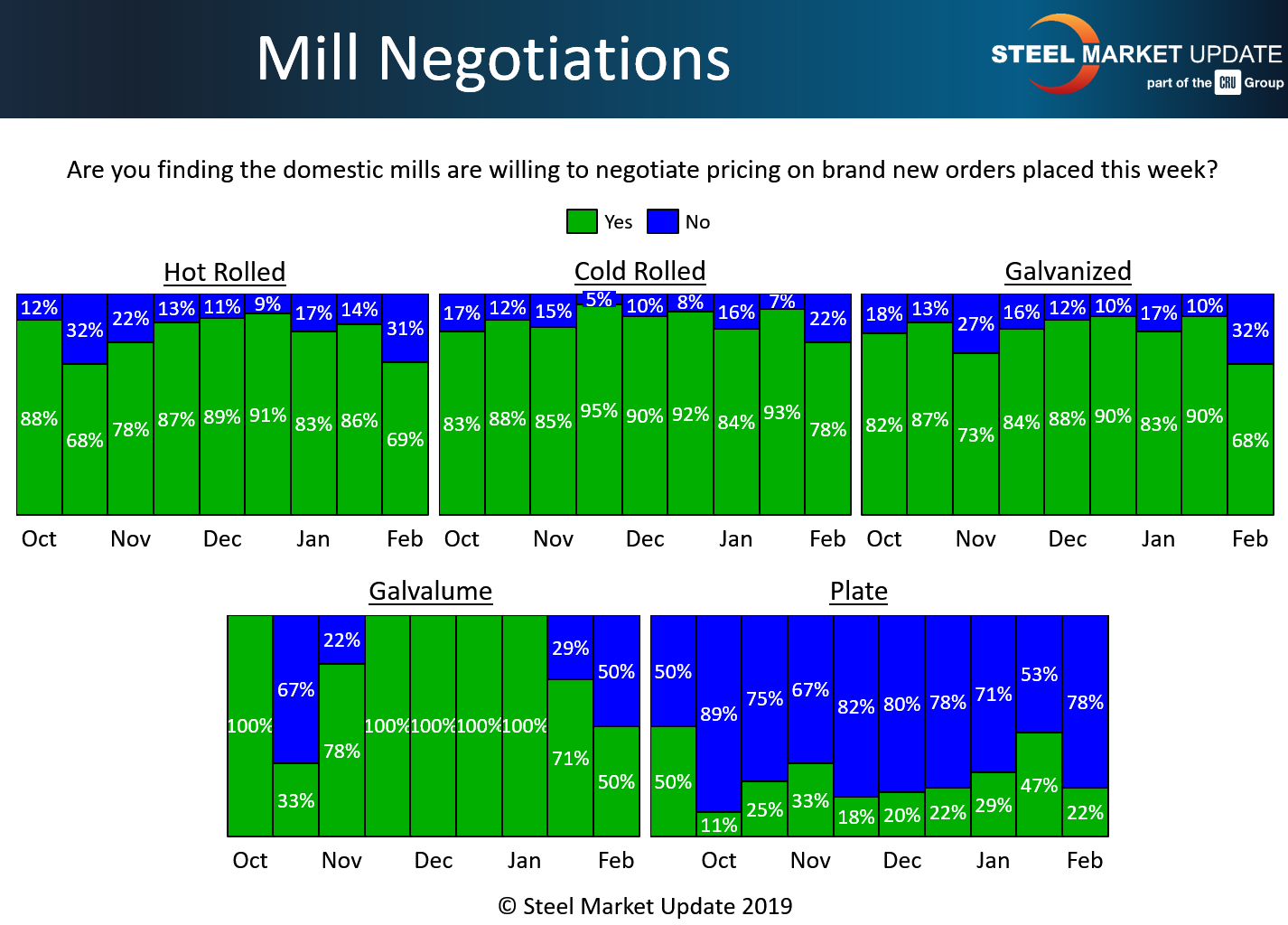 Note: SMU surveys active steel buyers twice each month to gauge the willingness of their steel suppliers to negotiate pricing. The results reflect current steel demand and changing spot pricing trends. SMU provides our members with a number of ways to interact with current and historical data. To see an interactive history of our Steel Mill Negotiations data, visit our website here.

Latest in SMU Data and Models