Economy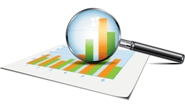 April at a Glance
Written by Brett Linton
March 31, 2019
---
April saw steel prices lose momentum as hot rolled dipped to an average of $662, cold rolled to $803 and galvanized G90 to less than $900 per ton. Even plate, which has been in tight supply, has now moderated to around $964 per ton from prices near or above $1,000 earlier in the year.
Steel Market Update has moved its Price Momentum Indicator to Lower, meaning prices are likely to decline over the next 30 days. Steel Buyers Sentiment has waned slightly along with prices in the past few months as uncertainty over tariffs and trade continues to weigh on the market.
Adding to the downward pressure on steel prices is weakness in scrap. The market price for shredded scrap declined to $330 per ton in April, while busheling dipped to $365 and HMS to $305. Steel Market Update's scrap market sources are predicting another big drop for scrap prices in May.
On the demand side through March, ISM's Manufacturing Index still showed healthy growth at a reading of 55.3. Automotive vehicle production kept up an annualized pace of 17.5 million vehicles. Architectural billings, a leading indicator of construction activity, showed a slight decline, however. Uncertain demand in the construction and energy sectors (note the slight decline in the U.S. rig count in April) are only adding to industry sentiment that is strong, but could be stronger.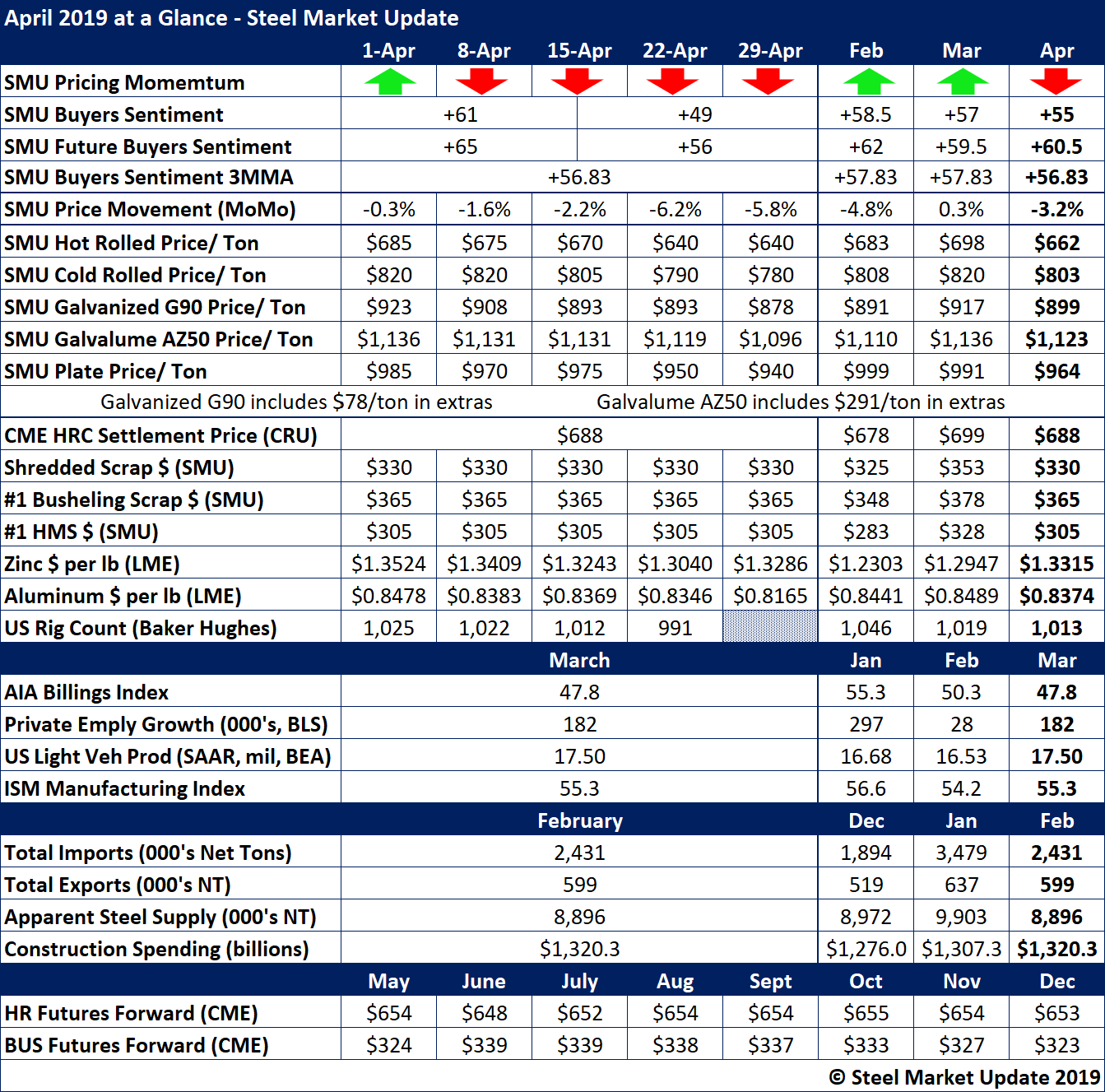 To see a history of our monthly review tables, visit our website here.
Latest in Economy