Steel Mills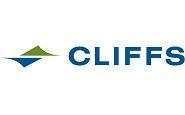 Q&A with Cleveland-Cliffs CEO: "Value Not Volume"
Written by Tim Triplett
November 12, 2020
---
On Wednesday, Steel Market Update reached out to Cleveland-Cliffs Chairman, President & CEO Lourenco Goncalves to get his thoughts on the market as the U.S. is about to change leadership and Cliffs is about to complete their acquisition of ArcelorMittal USA operations (except for Calvert and Dofasco in Canada).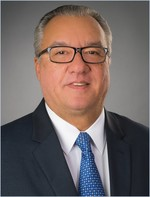 SMU: Have you congratulated President-elect Biden?
Goncalves: "We have not made any statements; I don't see any need for that. But the electorate has spoken, and President-elect Biden will take office on 1/20/2021 at 12:01 p.m."
SMU: What do you expect for Biden's stance on steel?
Goncalves: "Steel production is the basis for manufacturing in the country, and manufacturing is the basis for middle-class jobs. Middle-class is the basis for economic prosperity. That's why China has been growing so much and so consistently. I hope and expect that President-elect Biden and his team fully recognize that. My previous dealings with the Obama administration (best proxy for a Biden administration) make me believe they do."
SMU: Will a Biden administration dramatically alter trade affecting the steel industry (especially Section 232 tariffs on steel)?
Goncalves: "Possibly, yes, but in a positive way. We are currently suffering more harm from 'friends' (like South Korea) than foes (like China)."
SMU: Will Biden's "Buy American" initiative be beneficial to domestic steelmakers?
Goncalves: "Yes, but we need to work harder on 'Making in America,' so we can really 'Buy American.'"
SMU: What is your guiding philosophy regarding supply and demand drivers and the price of steel (tons vs. price)?
Goncalves: "I have said time and time again that I am for value, not for volume. My moves are based on deployment of capital, and therefore my business must generate returns. Empty rhetoric or slogans don't do any good, but actions and bold moves speak loudly. That's why our CLF stock price outperforms our peer stock prices in the quarter, YTD, in 1-year, 3-year and 5-year comparisons. Please check that on www.clevelandcliffs.com website. The numbers don't lie." (Editor's note: SMU does not take stock positions in the steel markets and makes no recommendations on investments in any company. That is between you and your financial advisors.)
SMU: Logistics and the cost to move steel around the country, not just to customers but from mill to mill, are important considerations. Nucor recently addressed the issue with their plate customers, essentially ending the practice of delivered pricing. How will Cliffs deal with logistics issues?
Goncalves: "Logistics is an important part of the cost equation, and scale helps address that. I will not elaborate beyond that."
SMU: What's the status of the closing on the ArcelorMittal deal?
Goncalves: "All things are moving along and well. We continue to work toward a smooth closing this year; no change on that."
Cliffs' purchase of ArcelorMittal USA, on top of its recent acquisition of AK Steel, will make the company the largest producer of flat rolled steel in North America. Goncalves' views on "value vs. volume" could have widespread implications for steel capacity and pricing in the U.S.

Latest in Steel Mills