SMU Community Chat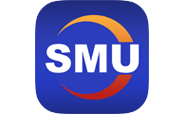 CRU's Spoores: Surging HR Prices Have Room to Grow
Written by Sandy Williams
December 4, 2020
---
No one anticipated in August how quickly prices would go up, said CRU Principal Analyst Josh Spoores during this week's SMU Community Chat Webinar. As four criteria lined up—steel-intensive industrial demand, low supply chain inventories, low imports, and domestic prices below global levels—steel prices in the U.S. surged at the fastest rate in 41 years, said Spoores.
As of Wednesday, CRU priced hot rolled at $761 per ton, while SMU had it at $805. Current offers are approaching the mid-$800s and the surge is likely to continue until price relief occurs in the first half of 2021, said Spoores. CRU will release a new price forecast for 2021 soon that is likely be higher, but the current average price for 2021 is forecast at $679 per short ton with a first half average of $777 per ton. HR prices are expected to fall in the second half next year to an average of $582 per ton. Cold roll and HDG will follow the trend with a spread of about $185 per ton over HR, said Spoores.
Spreads between CR/HDG and HR were much lower in the past, said Spoores, but in the current environment $150 makes sense and $175 to $180 is not outlandish. Prices are expected to trend more in line with the integrated average cost of production in 2022 and 2023, he said. Production will rise fast for the next couple of years. New capacity coming online will take time to play out before supplies overtake demand and a correction is needed, he added.
Commenting on other commodities, CRU believes scrap prices could rise by $70 or more in December, but it will not affect hot rolled prices. HR prices are based on supply and demand right now, not cost, said Spoores.
Although CRU does not track Galvalume prices, SMU does. President and CEO John Packard said the biggest driver of Galvalume prices is the lack of foreign steel coming into the U.S. Prices will change as more foreign enters the marketplace.
Mill efforts to increase plate prices have not been as successful as sheet increases. The energy sector, a big consumer of plate, has been in a prolonged downturn. Plate pricing is rising but is not expected to surpass HRC until late in Q1 2021.
The SMU/CRU team advises looking at all the market indices to decide what is best for your business. Steel prices will be incredibly volatile for longer than expected.

Latest in SMU Community Chat