Steel Products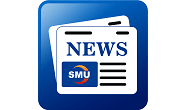 Impressive Lineup for Tampa Steel Conference on Feb. 2
Written by John Packard
December 8, 2020
---
Steel Market Update is working in partnership with Port Tampa Bay to conduct the 32nd annual Tampa Steel Conference which will be held virtually on Feb. 2, 2021.
We will host the event on a platform similar to the one used for the SMU Steel Summit Conference in August. This platform provides unique networking opportunities for attendees and sponsors/exhibitors alike.
The 2021 Tampa Steel Conference agenda has been expanded to enhance the value to attendees. The 2021 event will have a full-day program that will feature experts on the economy, the steel industry, trade, logistics and from Port Tampa Bay.

We want to encourage companies to send employees at different levels and we have done so by pricing the conference at, or below, what one might spend at a typical business dinner. The full price is $150 per person. However, if you are a past Tampa Steel Conference attendee or an SMU/CRU subscriber, your company will receive discounts to lower your cost. Past Tampa Steel Conference attendees get a 50 percent discount if they register prior to Dec. 31, 2020. SMU/CRU member companies receive a $25 per person discount. If your company sends more than one person, there is also another $25 per person discount allowed (not available for past Tampa Steel Conference attendees who register prior to Dec. 31).
Here is your first look at the agenda for Feb. 2. There will be a couple of speakers added (we are waiting on final confirmations), but this will give you a good feel for what to expect regarding topics and speakers:
8:00 AM – Platform Opens
9:00 AM – Welcome & Update on Port Tampa Bay
Moderator: John Packard
Speaker: Paul Anderson, President, Port Tampa Bay
9:30 AM – Status of the Steel Industry from AISI Perspective
Speaker: Kevin Dempsey, President & CEO, American Iron & Steel Institute
9:50 AM – Questions & Answers
Moderator: John Packard
Speaker: Kevin Dempsey, AISI
10:10 AM – Break
10:30 AM – Trade Panel Roundtable
Moderator: John Packard
Speaker: TBA
Speaker: Phil Bell, President, Steel Manufacturers Association
Speaker: Lewis Leibowitz, The Law Offices of Lewis E. Leibowitz
Speaker: TBA
11:10 AM – Questions & Answers
Moderator: John Packard
Speakers: All trade panelists
11:30 AM – Speed Networking
12:00 AM – Break
12:40 AM – Keynote Speaker: Leon Topalian, President & CEO, Nucor
1:00 PM – Questions & Answers
Moderator: John Packard
Speaker: Leon Topalian, Nucor
1:20 PM – Break
1:40 PM – Macro-Economic Outlook & the New Biden Administration
Speaker: Dr. Walter Kemmsies, Chief Economist, The Kemmsies Group
2:00 PM – Questions & Answers
Moderator: John Packard
Speaker: Dr. Walter Kemmsies
2:40 PM – Break
3:00 PM – Steel Industry Forecasts
Speaker: Timna Tanners, Metals & Mining Analyst, Bank of America
Speaker: Josh Spoores, Principal Analyst, CRU
3:40 PM – Questions & Answers
Moderator: John Packard
Speakers: Timna Tanners & Josh Spoores
4:00 PM – Logistics: Ocean and Truck
Speaker: Rebecca Brewster, President & CEO, American Trucking Research Institute
Speaker: Derek Langston, Head of Research, SSY
4:40 PM – Questions & Answers
Moderator: John Packard
Speakers: Rebecca Brewster & Derek Langston
5:00 PM – Conference Adjourned
You can learn more and register for the Tampa Steel Conference by clicking here. You can also get information about the event by sending an email to Events@SteelMarketUpdate.com

Latest in Steel Products