Steel Products Prices North America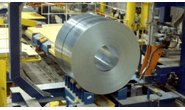 NLMK, CSI Raise Galvanized Extras Due to High Zinc Prices
Written by Brett Linton
December 8, 2020
---
On Monday, Dec. 7, both NLMK and California Steel Industries notified customers of an upward revision to their galvanized steel coating extras.
A letter from CSI stated, "Due to changing zinc costs, our Galvanized Coating Extras have been revised. These changes will be effective January 2021."
NLMK and CSI are the first mills to revise their galvanized coating extras since the August-October 2020 round of increases.
Zinc prices have risen further since October, hovering around $1.25 per pound since late-November. Prices have increased since late-March 2020 when they reached a multi-year low of $0.8236/lb.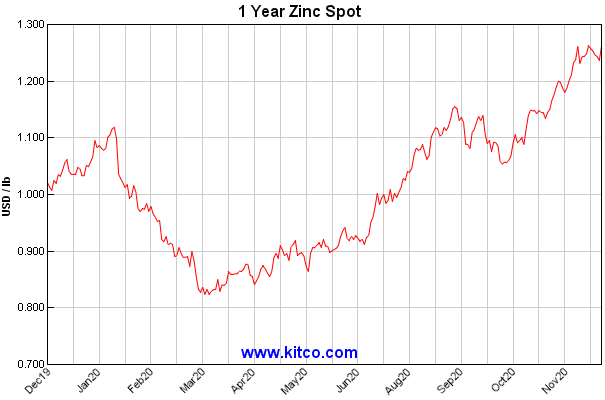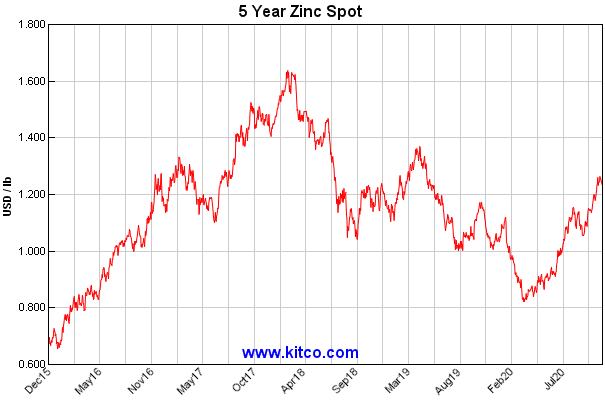 SMU has done an analysis on the old and new extras, provided below. NLMK extras increased between 7 and 31 percent, while CSI extras increased between 18 and 22 percent.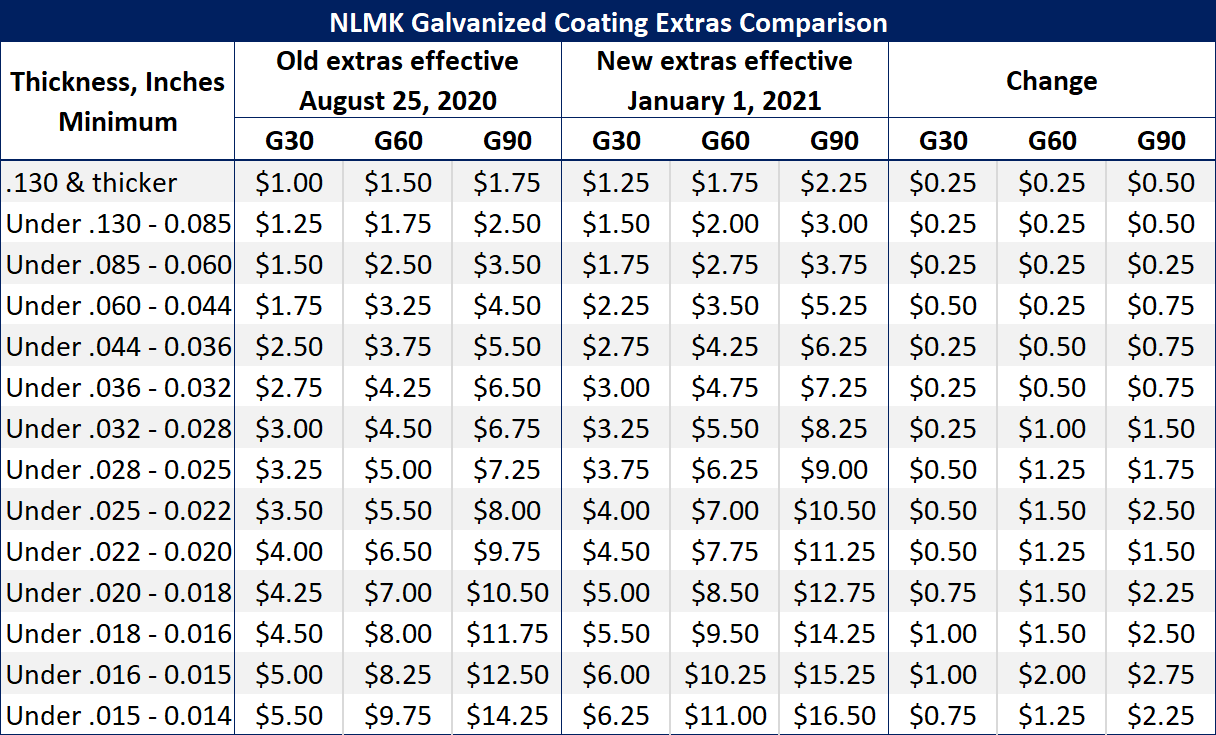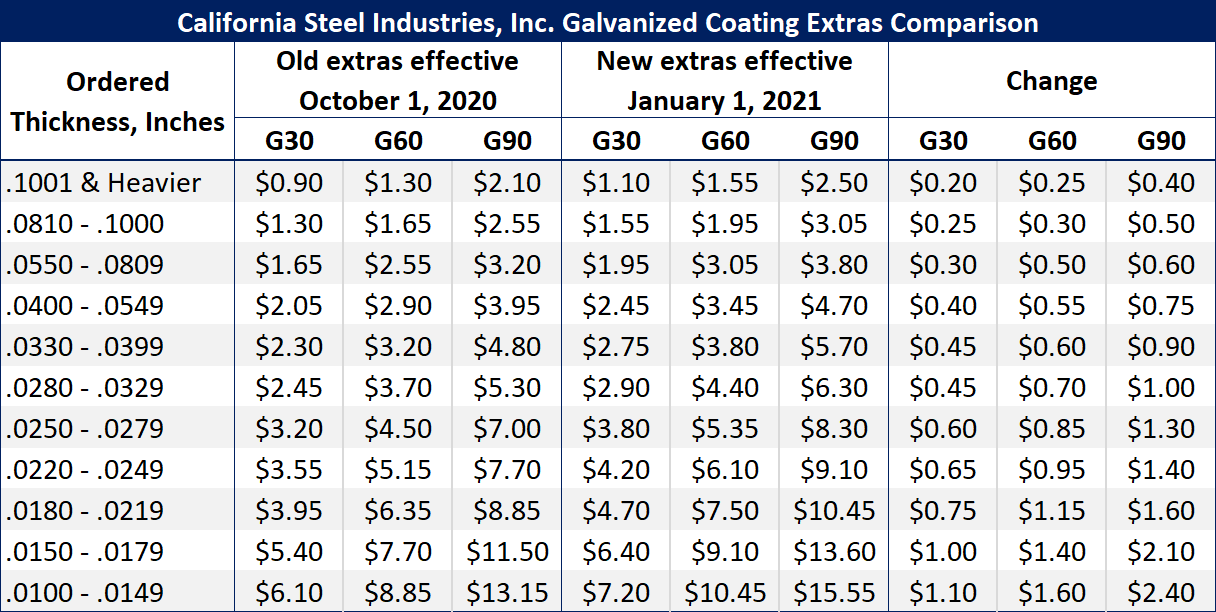 Latest in Steel Products Prices North America