Steel Products Prices North America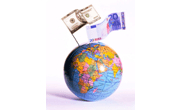 Steel Groups, USW Urge Biden to Keep Section 232 in Place
Written by Michael Cowden
January 12, 2021
---
U.S. steel lobbying groups and the United Steelworkers union want the administration of President-elect Joseph Biden to keep Section 232 tariffs and quotas in place.
The steel groups and the union think the protections are necessary because of global steel overcapacity and because of the economic impact of the Covid-19 pandemic, according to a recent letter addressed to Biden.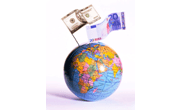 "As customers have restarted production, the steel industry has begun to recover, but we remain very vulnerable to import surges," the USW and the lobbying groups – including the American Iron and Steel Institute (AISI), the Steel Manufacturers Association (SMA), the Committee on Pipe and Tube Imports (CPTI) and the American Institute of Steel Construction (AISC) – said in the letter.
"Continuation of the tariffs and quotas is essential to ensuring the viability of the domestic steel industry in the face of this massive and growing excess steel capacity," they said.
The problem: Global steel overcapacity was on track to grow to 700 million metric tons (772 million short tons) in 2020, according to the Organization for Economic Co-operation and Development (OECD). That figure – driven largely by China, Vietnam and Russia – is nearly eight times total U.S. steel output last year. And others – namely, Korea, Russia, Ukraine and Indonesia – are exporting increasing amounts of steel outside of their home markets, the USW and the trade groups said.
"Removing or weakening of these measures before the major steel producing countries eliminate their overcapacity…will only invite a new surge in imports with devastating effects to domestic steel producers and their workers," they said.
The cautionary tale: the Asian Financial Crisis of the 1990s. It caused a demand shock, a dramatic increase in steel imports, and "widespread steel industry bankruptcies and job losses," the groups said.
Section 232 has been a topic of debate among steel market participants in recent weeks given scarce spot market availability and historically high prices.
Its fate is not clear because of its bipartisan support. President Donald Trump, a Republican, enacted the Section 232 tariffs and quotas in 2018. President-elect Biden, a Democrat, relied heavily on the USW to carry him in Rust Belt swing states such as Pennsylvania.
Michael Cowden, michael@steelmarketupdate.com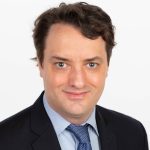 Latest in Steel Products Prices North America