Steel Products Prices North America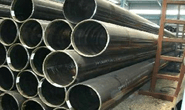 Tex-Isle to Build New Welded Pipe Mill Near SDI Sinton Sheet Mill
Written by Michael Cowden
January 14, 2021
---
Tex-Isle Inc. plans to build a new electric-resistance welded (ERW) pipe mill with annual capacity of 350,000 tons per year near Steel Dynamics Inc.'s (SDI's) new flat-rolled mill in Sinton, Texas. The new pipe mill is scheduled to open in Robstown, Texas, in the third quarter of this year and will be adjacent to Tex-Isle's existing heat-treating, inspection and threading facilities, the company said.
"Once complete, the new mill will dive a level deeper into our cost structure as we continue our crusade against inefficiencies in the supply chain,"  said Tex-Isle President Chris Kayem.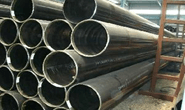 Aiding that crusade is the fact that Tex-Isle's new mill will be a 20-minute drive from SDI's mill," Business Development Manager Billy Sias said.
SDI's new, $1.9 million mill, which is expected to have sheet capacity of 3 million tons per year, is slated to open this summer.
"We feel this is in an ideal manufacturing footprint, which tightens our supply chain," Sias said, noting that Sinton is "right up the road" from Robstown.
Both towns are in the growing area around Corpus Christi, whose deep-water port should benefit the project, as should a Union Pacific mainline running through Robstown, he said.
The 60,000-square-foot mill will make steel tubes with an outside diameter of 2.375 to 8.625 inches. It will divvy up its annual capacity between 250,000 tons of energy pipe made to American Petroleum Institute (API) standards and 100,000 tons of structural products, Tex-Isle said.
ERW pipe is made from hot-rolled coil (HRC), and Tex-Isle will source its HRC from EAF mills in order to keep its carbon footprint low. "This facility represents our ongoing commitment to expanding our manufacturing capabilities, while also lowering our carbon footprint. We are constantly evaluating further opportunities to achieve both of these goals," Kayem said.
Founded in 1959 by Hans Kayem, Tex-Isle is a third-generation family-owned business.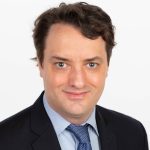 Latest in Steel Products Prices North America