Steel Products Prices North America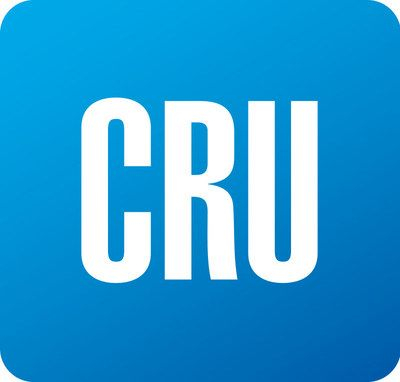 CRU: Section 232 for Aluminum: Not a Long-Term Solution
Written by CRU Americas
January 15, 2021
---
By Greg Wittbecker, Advisor, CRU Analysis
An administrative change in Washington, D.C., arrives this week. Some of the parties with vested interests in Section 232 are already messaging the Biden administration.
On Jan. 13, the American Primary Aluminum Association (APAA), which consists of Century Aluminum and Magnitude Seven Aluminum, sent a letter to President-elect Biden urging Section 232 to be maintained. The Section 232 tariff imposed by the Trump administration in 2018 applies a 10 percent duty on imports of aluminum from most foreign countries on the basis of national security.
APAA argued that Section 232 had raised primary aluminum production and saved thousands of jobs. They warned that in the absence of Section 232 protection, "it is likely that the remaining U.S. smelters will be forced to shut down, leaving U.S. supply chains for this critical material vulnerable to disruption."
Let's examine the accuracy of those statements.
• The APAA says U.S. production has risen: That is valid. U.S. production has risen from before Section 232. In 2017, U.S. production was 740,000 metric tons. In 2018, it rose to 896,000 tons and hit 1,126,000 tons in 2019.
Century and Magnitude Seven restarted idled capacity. Century restarted part of its Hawesville, Ky., smelter and Magnitude Seven restarted the totally idled New Madrid, Mo., smelter. Alcoa began a restart of one potline at its Warrick, Ind., smelter before operational problems led them to suspend the process.
However, in 2020, production of primary aluminum fell to 1,026,000 tons. 
Alcoa fully curtailed its Ferndale, Wash., smelter saying it was uncompetitive. That removed 188,000 metric tons of production.
After restarting 65% of its capacity, Magnitude Seven has given no indication that it intends to open its remaining 82,000 tons of idled capacity.
Century plans to restart 50% of the idled second potline at its Mt. Holly, S.C., smelter by mid-2021. That will add 55,000 tons of production.
Notwithstanding current production activity, the U.S. has a structural deficit in primary aluminum that is not solved by Section 232. The U.S. consumes about 5,000,000 tons per year, so it needs 4,000,000 tons of imports.
Section 232 will never be an enabler towards getting U.S. domestic production up to meet this demand. The problem is competitive long-term power costs.
The linchpin behind Century's restart of Mt. Holly was its ability to get a viable power deal. This came after years of struggle with its incumbent power supplier.
If the industry wants to be sustainable, it needs to solve the power cost problem, not wall off global competitors with lower power costs. Until the U.S. develops a comprehensive energy policy that solves this problem, you will never see new capital investment in U.S. primary aluminum.
• The APAA argues that without Section 232 smelters will close: Prevailing cost versus revenue argues this is not valid.
The CRU Cost Model estimates business costs for the six U.S. primary smelters range from a low of $1,318 per metric ton to a high of $1,689.
LME Aluminum prices for 2021 are $2,010 per metric ton. Prevailing physical premiums for the benchmark P1020 grade are 12 cents/lb. or $265. This premium incorporates $220 per ton for the 10% duty. This means aggregate revenue is $2,275 per ton.
The margin is $586 per ton using the highest cost smelter on the cost curve.
If we strip the $220 of revenue derived by the 10% duty, it would leave a margin of $366 per ton. Historically, that margin would be considered very good for any smelter in the world.
The U.S. producers have the ability to hedge these margins with financial instruments available on the LME and the CME.
APAA members concerned about their ability to survive Section 232 removal could take pre-emptive action to sell LME to protect the underlying commodity price.
CME financially settled contracts gives them the ability to hedge the forward regional premium, which continues to embed the duty in it. Hedging can insulate them from market volatility without Section 232.
U.S. producers should focus on solving the power cost problem instead of seeking the quick fix afforded by tariffs. 
Section 232 can't be looked upon as becoming a permanent fixture in the primary aluminum industry. Downstream fabricators are chafing over higher metal costs than their overseas competitors and they employ many times more workers than these six smelters. Their voice also needs to be heard and the entire supply chain needs to remain competitive.
Greg Wittbecker joined CRU in January 2018 after retiring from Alcoa, where he was Vice President of Industry Analysis and Managing Director of Alcoa Beijing Trading, based in Shanghai, China. His career spans 35 years in the aluminum industry, having also held senior commercial and management roles at Cargill, Wise Metals and Koch Supply and Trading. Greg brings perspective on the entire aluminum supply chain from bauxite to aluminum finished products and will be a regular contributor to SMU going forward. He can be reached at gregory.wittbecker@crugroup.com
Latest in Steel Products Prices North America