Steel Mills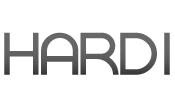 HARDI Members See More Staying Power for Steel
Written by Tim Triplett
January 19, 2021
---
When will steel prices plateau? There seem to be two schools of thought on the subject. Many predict prices will peak in March/April, according to Steel Market Update's surveys of the market. Most members of the Heating, Air Conditioning & Refrigeration Distributors International say they don't see market prices changing direction before mid-summer. HARDI is a trade group representing wholesalers who supply the construction/HVAC market.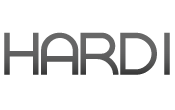 In a flash poll of HARDI members on a conference call this morning, two out of three said they expect galvanized steel prices to rise a further $40 per ton ($2/cwt) in the next 30 days. None expect prices to fall until April at the earliest, and two-thirds predict the price correction could hold off until June or even later.
Galvanized steel prices have jumped by $17-18/cwt ($340-360 per ton) in the past two months. SMU puts the current price for galvanized at around $1,410 per ton ($70.50/cwt). Tight supplies have pushed lead times for delivery of galvanized from the mills out to more than 10 weeks. Anxiety levels in the sector are rising in anticipation of the price correction to come…at some point.
So far, the record-high prices for galvanized steel have not hurt demand. Business is good, reported executives on the call from all over the country.
Demand is strong, supplies are tight and lead times remain extended in the Mid-Atlantic region, said one wholesaler, who noted he has seen some attractive import offers for summer delivery. "If a lot of people are booking imports for delivery in that June/July timeframe, and they don't buy domestic, maybe that is the starting point of the foot coming off the gas pedal."
"On the residential side, the cost of lumber has doubled, copper is up 50%. So, I think it will be commodities collectively that are going to throttle back demand, not just steel," observed one source.
"Mills continue to be slow to get orders out. We are approaching the point where we have a few holes in our inventory," commented another. "But we are seeing little resistance to pricing; for the most part price increases are being accepted by our customers."
Some HARDI members said they are in "risk mitigation mode" when it comes to inventory, reluctant to stock up with steel poised to go down. One said his company keeps a close eye on customer buying patterns, and most are buying near the top of their average usage. "They are not necessarily loading up, but trying to get by like everyone else. I think there is a lot more pent-up demand than many people anticipated. As we get into the mid to late second quarter, that is when we may see some demand erosion, if there's going to be any."
The ice and snow that disrupted commerce in much of the country in the past week was an unpleasant but transitory event for most. "We have encountered a lot of weather problems that will impact February sales," said one exec, "but I don't think any demand evaporated. It was just pushed back."
Steel Market Update participates in a monthly steel conference call hosted by HARDI. The call is dedicated to a better understanding of the galvanized steel market. The participants are HARDI member companies, wholesalers who supply products to the construction markets. Also on the call are service centers and manufacturing companies that either buy or sell galvanized sheet and coil products used in the HVAC industry and are suppliers to the HARDI member companies.
By Tim Triplett, Tim@SteelMarketUpdate.com

Latest in Steel Mills