Final Thoughts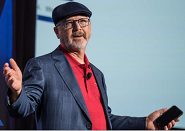 Final Thoughts
Written by John Packard
January 20, 2021
---
Earlier this week I received a note from one of our readers regarding the plate price index and the changes we recently made to the index (FOB Mill vs. Delivered pricing). We were asked how we are accomplishing this, and how do our members reconcile the historical data that was based on delivered pricing versus the new data, which does not include freight.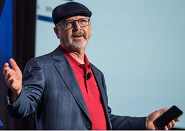 As many of you are aware, in the fourth quarter 2020 Nucor changed the way they quote their plate customers from delivered to an FOB Mill basis with a matrix for freight costs to their customers. Other plate suppliers have adopted the FOB Mill basis for quoting, and Steel Market Update adjusted our index to reflect the change.
When we go out to our plate data providers, we are asking that they remove freight from the pricing provided to Steel Market Update. This gives us an apples-to-apples relationship from mill number 1 vs. number 2, etc.
It is also consistent with how we collect all of the flat rolled products we index: hot rolled, cold rolled, galvanized and Galvalume are all based on FOB Mill base pricing.
As far as how to reconcile historical plate pricing versus the new index my recommendation is to back out your freight from the historical prices to get as close as possible to an apples to apples comparison.
Some of you may have noticed we included an article on aluminum in Sunday's issue of Steel Market Update. The article came from one of the aluminum analysts at CRU, and we are toying with the idea of including occasional articles on the product. If you have any thoughts on the subject, please reach out to me: John@SteelMarketUpdate.com
I am also interested in any comments, suggestions or questions you might have about our newsletters (Executive and Premium) or our website. The best ideas come from our readers, and many articles are prompted by your questions/comments (such as my comments at the beginning of this article this evening).
When it comes to comments, I have a question for our readers. It is important to catch early signs of a "pause" or an end to the rapid rise in flat rolled steel spot prices. I learned through comments made by one steel mill to SMU today, they may be holding back on raising prices – at least over the near term. We are seeing lower prices out of China, lower scrap prices in Turkey as HMS 80/20 booked today is down $50 since the start of January. We are seeing scrap prices down $20-30 per gross ton already on shredded scrap in the U.S. (dealers are lowering prices) with more weakness expected next week.  We picked up a very small change in our hot rolled lead times (not enough for me to make any prognostications) this week, and we will watch lead times carefully for any signs of slippage. We are also watching mill performance, because once they start catching up on orders this should allow buyers to pull back orders by one to four weeks depending on the product and mill. If you have any information about any of these items, please send them our way.
I know you are all curious as to what is happening with registrations for the 32nd Tampa Steel Conference? We are approaching 350 registrations and we anticipate we will get to 400-450 before the end of the month. This would make the Tampa Steel Conference either the second (behind the SMU Steel Summit Conference) or third largest steel conference in North America. You can learn more about which companies are attending, our agenda, speaker biographies, costs to attend (which are ridiculously cheap) and how to register by clicking here.
I also want to take a moment to point out you can find more information about how to become an SMU newsletter subscriber, how to renew, upgrade from Executive to Premium or how to add more people from your company by reaching out to Paige Mayhair at Paige@SteelMarketUpdate.com or by phone at 724-720-1012.
As always, your business is truly appreciated by all of us here at Steel Market Update.
John Packard, President & CEO, John@SteelMarketUpdate.com

Latest in Final Thoughts