Steel Products Prices North America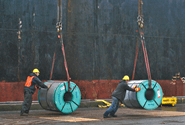 Census Data Shows Slight Bump in December Steel Imports
Written by Brett Linton
January 28, 2021
---
Updated preliminary data now shows December steel imports nearing 1.5 million net tons, up 9 percent from November levels, but down 1 percent from October. Recall that back in September, total steel imports reached an 11-year low of 1.26 million tons. January import licenses are currently at 1.90 million tons, up dramatically due to the quarterly surge in semi-finished product imports (mostly slabs). The January data will continue to fluctuate over the next few weeks as data is processed. Therefore, the analysis below will only focus on imports through December preliminary Census data.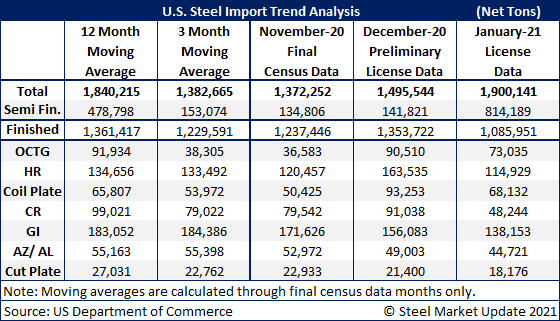 Due to large month-to-month swings in semifinished imports, the chart below shows total monthly imports on a three-month moving average (3MMA) basis in an attempt to more accurately display the U.S. steel import trend. The 3MMA for December is now 1.46 million tons, up from 1.38 million tons in November. The average monthly import level for 2020 is now 1.83 million tons through December preliminary Census data, down compared to the 2019 average of 2.32 million tons.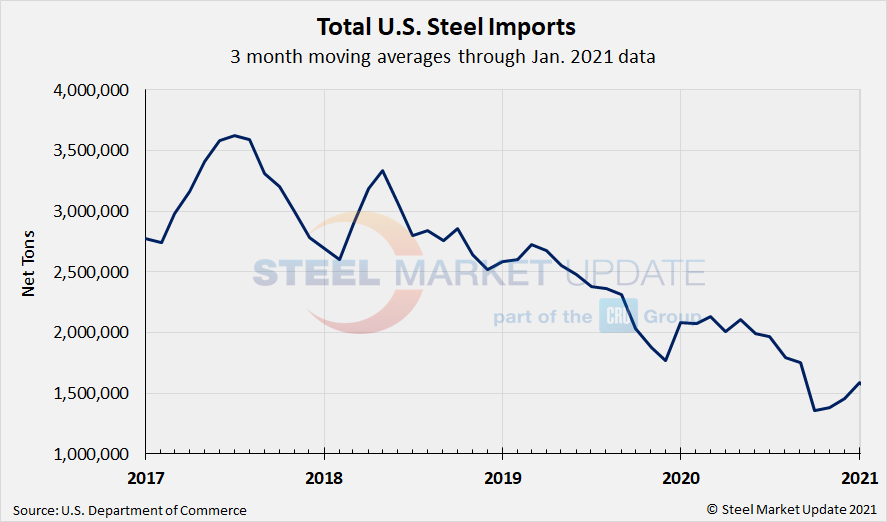 As shown below, total finished imports in December are up 9 percent from the prior month at 1.35 million tons. Imports of semifinished products (mostly slabs) were 142,000 tons, up from 135,000 tons in November. The current volume for January 2021 is estimated at 814,000 tons as of Jan. 28.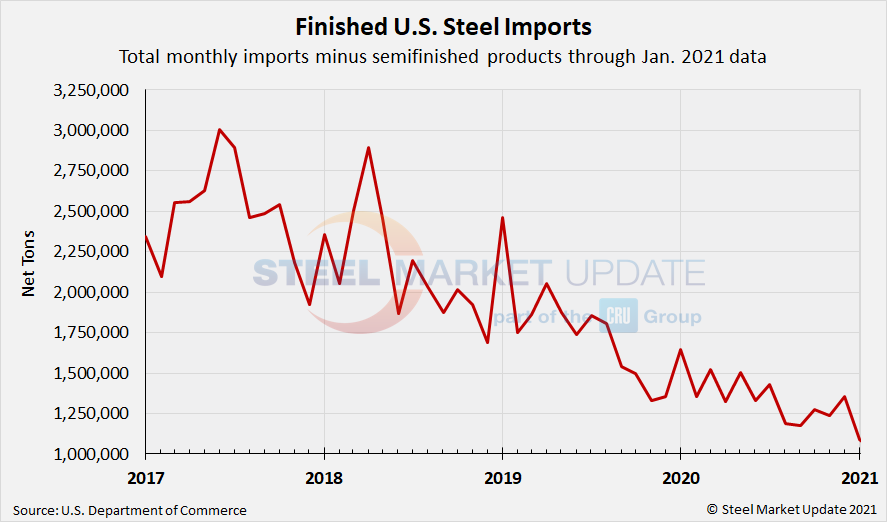 By Brett Linton, Brett@SteelMarketUpdate.com
Latest in Steel Products Prices North America