Final Thoughts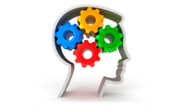 Final Thoughts
Written by Tim Triplett
January 29, 2021
---
Steel Market Update's check of the market this week puts the current price for hot rolled at a new record high of $1,150 per ton ($57.50/cwt). But with increases of just $10 per ton in the last couple weeks, the upward momentum in pricing appears to be slowing.
SMU keeps a close eye on the average lead times for spot orders from the mills. Lead times are a leading indicator of demand—the longer the lead time, the busier the mill. When the lead times start to shorten, that suggests activity at the mills is easing, with prices likely to follow. The average HR lead time as measured by SMU saw a small dip in last week's survey to 7.57 weeks. The beginning of a downtrend? That does not appear to be the case, at least not yet. SMU's HR lead time has moved back up to 7.96 weeks, according to preliminary data. A lead time of nearly eight weeks is almost twice as long as the historical average and will take some time to normalize even after the market begins to correct.
And that correction is imminent, according to two of the industry's top analysts, who spoke today during the Tampa Steel Conference, a virtual event co-hosted by SMU. Josh Spoores of CRU and Timna Tanners of Bank of America presented forecasts that were very similar, predicting that the benchmark price for hot rolled will peak sometime in Q1 or Q2 and the added supply soon to come will drive prices down for the balance of the year, possibly to levels below $600 per ton.
In the first and second quarter, supply growth will outpace demand growth, Spoores said. This will come as mills are restarting and production is increasing. Inventory building as a portion of demand will fall off. Slabs that could not come into the country because of quotas in the fourth quarter are already adding to supply in the first quarter. And imports are on the rise, as more buyers place foreign orders to be assured of having the steel. All these factors will ease the tight supplies and relieve the pressure on prices, he said.
He offered a generally positive assessment of U.S. manufacturing, but the economy still has a way to go. "Steel consumption in the U.S. is going to rise from the low in 2020, but we are not going to surpass 2019 in terms of overall activity until 2023," he predicted.
Despite today's record high prices, Tanners doubled down on her Steelmageddon theory, which foresees major overcapacity and plummeting steel prices on the horizon. Bank of America expects lower-emission EAF mills to continue to take business from the integrated mills. EAFs will be responsible for some 80 percent of U.S. steel production in the next few years, especially given the Biden administration's focus on reducing greenhouse gas emissions.
"But we don't believe the blast furnaces will just quietly go away to make room for the new EAF capacity," she said. "We believe there will be even more aggressive competition among the new steel industry and the existing industry, and there will be price wars and struggles for market share."
The virtual format for the Tampa Steel Conference was very well received, but we look forward to hosting our annual SMU Steel Summit live and in person once again on Aug. 23-25 in Atlanta. With luck, we will all have had a chance to get our vaccine by then. Click here for more information and to register for our signature event. 
As always, your business is truly appreciated by all of us here at Steel Market Update.
Tim Triplett, Executive Editor

Latest in Final Thoughts