Steel Products Prices North America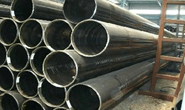 PTC Buys Boomerang, Expands into OCTG
Written by Michael Cowden
February 12, 2021
---
A division of PTC Alliance has acquired "substantially all" of the assets of oil country tubular goods (OCTG) producer Boomerang Tube. The subsidiary, PTC Liberty Tubulars LLC, has in addition scooped up the assets of Southern Tube LLC in Houston, the company said. Financial terms of the deal were not disclosed.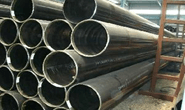 "This acquisition brings together two industry leaders under one well financed and well supported organization. Our customers will benefit greatly from both operating and commercial synergies of the combined company," PTC Alliance CEO Cary Hart said in a statement.
The move will see PTC Alliance – which makes drawn-over mandrel tubing, cold-drawn seamless tubing and electric resistance welded (ERW) tubing – expand its OCTG offerings.
Boomerang operates a tube mill in Liberty, Texas. The company makes both welded and seamless OCTG.
"Combining these two organizations allows increased emphasis on quality and service through shared services of a much larger organization. Our sales team can draw on much deeper resources to better service our OCTG customers," added Kelly Hanlon, PTC Liberty vice president of sales and marketing.
The acquisition comes after Boomerang Tube laid off 150 people late last year because of rising steel costs and COVID-19 infections.
Welded OCTG is an important end-use market for hot-rolled coil. Steel Market Update's average hot-rolled coil price stands at $1,180 per ton, an all-time high and 168% above a 2020 low, recorded in August, of $440 per ton.
The deal also comes amid rising oil prices and a rising rig count. The rig count is a leading indicator of OCTG demand.
By Michael Cowden, Michael@SteelMarketUpdate.com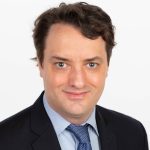 Latest in Steel Products Prices North America