Steel Mills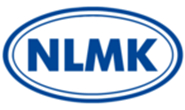 USW Slates NLMK USA Ratification Vote for March 1
Written by Michael Cowden
February 23, 2021
---
United Steelworkers union members will vote March 1 on whether to ratify a tentative contract agreement covering NLMK USA's operations in western Pennsylvania, a union official said.
USW District 10 Staff Representative Todd Clary confirmed the date next Monday. He declined additional comment until after the vote.
NLMK USA President and CEO Robert D. Miller also confirmed the March date. He too declined additional comment.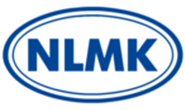 The labor agreement, if ratified by union members, would end a strike at USW Local 1016-3, which represents more than 400 employees at NLMK USA's operations.
Local 1016-3 has been on strike since Aug. 22 — six months ago.
NLMK USA operates an electric-arc furnace mill in Portage, Ind., in addition to its slab-rerolling and downstream sheet processing operations in Pennsylvania.
The company has continued production in Pennsylvania with salaried staff as well as replacement workers. But it is not able to run as many shifts as it could with a full contingent of hourly workers.
The strike has contributed to a supply shortage that has resulted in record-high flat-rolled steel prices.
Steel Market Update's average hot-rolled coil price is at $1,210 per ton ($60.50/cwt) this week–up 19.8% from $1,010 per ton in early January and up 175.0% from a 2020 low, recorded in August, of $440 per ton.
Some market participants said they have seen the supply squeeze ease over the last few weeks. They might not be able to secure the maximum amount allowed under their "min-max" contracts. But they are at least able to get increasing tonnage above the minimum volume specified.
Still, others expressed frustration with the continued difficulty of procuring steel, no matter the price, and the tendency of some mills to run late on deliveries.
One Midwest source said that too much time is being spent trying to expedite orders and that the situation in sheet has come to resemble that in prime scrap.
Prime scrap, unlike obsolete grades, is not elastic to price. It is a by-product of processes such as automotive stamping, and so supply does not increase in tandem with prices but instead with manufacturing activity.
"Everything has been a struggle this year," the Midwest source said. "You spend every day just trying to expedite and keep things moving."
By Michael Cowden, Michael@SteelMarketUpdate.com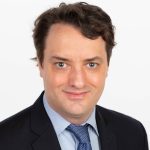 Latest in Steel Mills