Steel Products Prices North America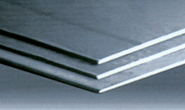 Evraz Follows Nucor, Increases Plate Prices by $70/Ton
Written by Michael Cowden
February 25, 2021
---
Evraz North America has followed Nucor in increasing plate prices by at least $70 per ton ($3.50/cwt).
The steelmaker said that the increase–$90 CAD for customers north of the border–was effective immediately and that it applied equally to all carbon, high-strength low-alloy, hot-rolled coil, normalized, and quenched-and-tempered products, according to letters to customers on Feb. 25.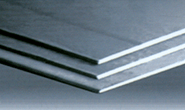 "We reserve the right to re-quote any offers that have not been confirmed," Evraz NA said in the letter.
The move means Evraz has increased prices by $150 per ton over the last month. The company on Jan. 26 announced a price hike of $80 per ton.
Other steelmakers are likely to follow Nucor and Evraz, although some might wait until next week to announce higher prices, market participants said.
Steel Market Update's average plate prices stands at $1,070 per ton, up $60 per ton from late January.
Evraz NA, based in Chicago, is a subsidiary of Russian steelmaker Evraz. It operates a plate mill in Portland, Ore., the only one of its kind in the western United States and Canada, according to the company's website.
By Michael Cowden, Michael@SteelMarketUpdate.com
Latest in Steel Products Prices North America