SMU Data and Models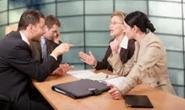 Steel Mill Negotiations: Mills in Comfy Position
Written by Tim Triplett
March 17, 2021
---
The mills are still comfortably in the driver's seat when it comes to steel price negotiations. More than 90 percent of the buyers responding to Steel Market Update's questionnaire this week reported that the flat roll and plate mills are unwilling to talk price on steel orders.
The only notable changes in the data this week were the percentages reporting on the amount of wiggle room in negotiations for galvanized and plate. In the case of galvanized, talks have loosened slightly as 9% of buyers said the mills were open to discounts, up six points from 3% early in March. In the case of plate, talks have tightened slightly as 9% of buyers said mills were now willing to negotiate, down eight points from 17% two weeks ago.
As long as steel demand continues to exceed supply by such a wide margin, steelmakers can easily sell all they produce and have no need to discount prices. Steel Market Update's check of the market this week puts the current benchmark price for hot rolled steel at a new record of $1,300 per ton ($65/cwt). Other steel products are at similar historic highs.
Until mills add capacity and enough imports arrive to reach some equilibrium between supply and demand, steel prices can be expected to remain unusually high and steel mills unusually dominant in price negotiations.
Note: These negotiations data are based on the average from manufacturers and steel service centers who participated in this week's SMU market trends analysis. To see an interactive history of our negotiations data, visit our website here.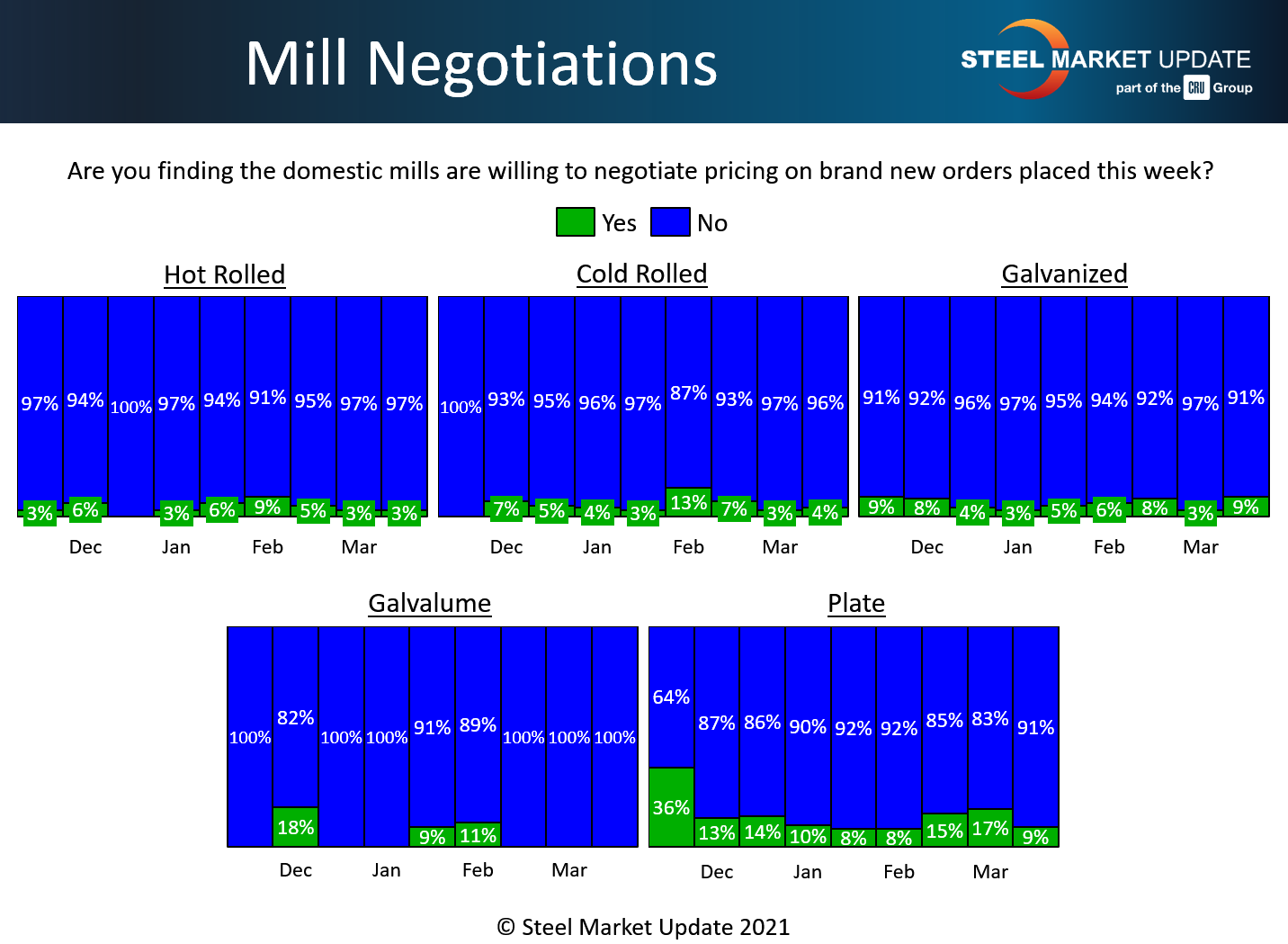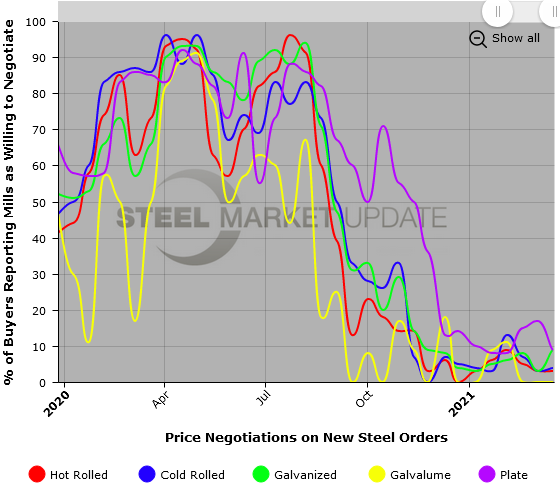 By Tim Triplett, Tim@SteelMarketUpdate.com
Latest in SMU Data and Models