Steel Mills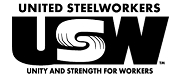 ATI, USW Talks Continue But Sides at Loggerheads on Benefits
Written by Michael Cowden
March 21, 2021
---
Labor talks between Allegheny Technologies Inc. (ATI) and the United Steelworkers (USW) continue – although the union has suggested the two sides are at loggerheads.
The two parties most recently exchanged contract proposals on Thursday. And while USW members authorized a strike on March 5, they continue to report to work in the meantime, an ATI spokeswoman told SMU on Sunday, March 21.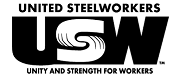 "While we're disappointed our employees have authorized a strike, we continue to work hard to reach resolution," she said.
"We are also taking steps to ensure continuity for our customers. We are committed to honoring our obligations to them," the spokeswoman added.
ATI is primarily a stainless and specialty steelmaker. But the company also toll rolls carbon slabs for third parties at its hot rolling and processing facility (HRPF) at Brackenridge, Pa.
SMU has previously reported that those third parties have included NLMK USA, JSW Steel USA, and Brazilian steelmaker CSN.
ATI has proposed base wages increases totalling 8.5% over four years and a lump-sum ratification bonus of $3,000. The company has also pledged to continue current "excellent" health care coverage at an affordable price and premium-free for the next three years, the spokeswoman said.
Workers would in 2024 have the option to pay premiums to continue current coverage or to instead choose a premium-free plan, she said.
"We want to reach a competitive agreement," the spokeswoman said. "We've taken big steps, delivering wage increases to our hard-working employees and investing in operations to give this business stability, all at a time when ATI is losing money."
ATI swung to a $1.57 billion loss in 2020 after recording net income of $257.6 million in 2019, according to earnings figures released in late January. The company has a strong presence in the aerospace sector. It was hit hard by the COVID-19 pandemic, which reduced travel as well as demand for jet engine parts and airframes.
The USW acknowledged ATI's offer of improved wages, but decried what it saw as reduced healthcare benefits over the longer term.
"Bargaining with ATI continues, but unfortunately, we have made little progress," the union said in an update to members on Saturday, March 20.
"The company has improved its wage offer slightly, but they remain determined to force workers to accept expensive changes to healthcare, as well as other concessions," the USW said.
The USW said it has proposed a $5,000 bonus instead of a $3,000 one, noting that its members have gone without a wage increase since 2014.
The union also decried the ATI proposal for language that it said would result in workers hired after Jan. 1, 2024, being offered "only…the salary, non-represented plan," one that might not be premium free.
"The company's healthcare concessions diminish the value of any wage increase or signing bonus," the USW said.
Other disagreements focused on overtime, contracting out and pension benefits, the union said.
USW members have been working without a new contract since the prior labor pact expired on Feb. 28. 
By Michael Cowden, Michael@SteelMarketUpdate.com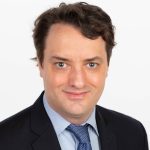 Latest in Steel Mills