Service Centers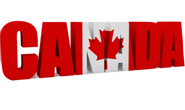 Russel Metals to Merge Canadian OCTG Business
Written by Sandy Williams
April 15, 2021
---
Metals distributor Russel Metals and Marubeni-Itochu Tubulars America, Inc., plan to merge their Canadian OCTG/line pipe businesses. The new entity will be a 50/50 joint venture named TriMark Tubulars Ltd, a combination of Russel's Triumph Tubular & Supply Ltd and MITA's Hallmark Tubulars Ltd.
The merger is a result of changing business conditions for the OCTG/line pipe industry due to a challenging energy market and the removal of "middlemen" in the supply chain by certain direct-to-market manufacturers. The merger will result in a company with the necessary economies of scale as well as a diverse product platform, said Russel Metals.
John Reid, president and CEO of Russel Metals, commented, "Over the past nine months, we have been strategically focused on both rationalizing the operations and reducing the capital deployed in our OCTG/line pipe businesses. This transaction provides an opportunity to substantially repatriate capital for deployment in other value-enhancing opportunities, but also to retain an ongoing interest and participate in the future success of the combined business."
Russel Metals is contributing assets of approximately $111 million to the partnership and will receive near-term cash realization of approximately $138 million and a 50% equity interest in TriMark.
Latest in Service Centers