Steel Mills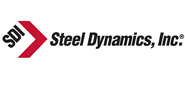 SDI Posts Record Q1 Sales, Sees Steel Strong in '21 and Beyond
Written by Michael Cowden
April 19, 2021
---
Steel Dynamics Inc. (SDI) posted record first-quarter sales and expects the good times to keep rolling into the second quarter.
The solid showing came thanks to high steel prices, lean customer inventories and strong demand across most end markets, according to commentary released with first-quarter earnings data.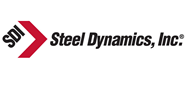 "Numerous individual operating and financial records were attained–a truly amazing achievement and a testament to the passion and dedication of our team," SDI President and CEO Mark Millett said in a statement.
And it's not just demand that should support the current strong market, so too should U.S. trade policies, which are expected to continue to limit imports, Millett said.
"We remain confident that market conditions are in place to benefit the domestic steel industry in 2021 and beyond," he said.
All told, SDI posted first-quarter net income of $430.5 million, more than double profits of $187.3 million in the same quarter last year on sales that rose 37.2% to $3.54 billion in the same comparison.
"Higher flat roll steel selling values were the most significant drivers for our record quarterly earnings, as demand strength and historically low customer inventories throughout the supply chain supported prices," Millett said.
SDI did not break out specific flat rolled steel prices. But SMU's flat rolled prices have been breaking all-time records for most of the year to date.
SMU's average hot-rolled coil price stood at $1,370 per ton ($68.50/cwt) when this article was filed, up 39.1% from $985 per ton at the beginning of the year and $300 per ton higher than a prior peak of $1,070 per ton recorded in the summer of 2008.
Prime scrap costs rose approximately $170 per gross ton during the first quarter. But steel prices increased more, and so metal spreads–the difference between a ton of melt and average selling prices–continued to grow wider.
"We believe this momentum will continue throughout the year and that our second-quarter 2021 earnings will be even higher than our record first-quarter 2021 results," Millett said.
As for end markets, automotive remains the strongest despite the microchip shortage. Also strong are the construction and industrial sectors. And even the previously beleaguered energy sector "has shown some signs of rebound," he said.
SDI continues to expect that its new $1.9 billion flat-rolled steel mill in Sinton, Texas, will begin production in "late summer" of this year. And the four new coating lines the company announced last week–two in the Midwest and two in the South–are expected to come online in the second half of 2022, Millett said.
The new mill in Texas is expected to have annual capacity of 3.0 million tons. Approximately 1.3 million tons have already been spoken for by customers who will locate operations on the Sinton campus, he noted.
Specific locations for the new coating lines "are still to be determined," Millett said.
One of the few key metrics that wasn't higher year over year: steel shipments. SDI shipped 2.82 million tons of steel in the first quarter of this year, down 1.1% from 2.85 million tons in the first quarter of 2020.
By Michael Cowden, Michael@SteelMarketUpdate.com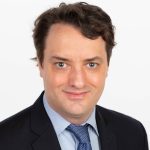 Latest in Steel Mills