Steel Products Prices North America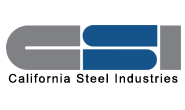 CSI Opens July, Sources Say Prices up $100+ Per Ton
Written by Michael Cowden
April 20, 2021
---
California Steel Industries (CSI) has opened its flat rolled orderbook, and the West Coast slab converter has also increased prices by as much as $130 per ton ($6.50/cwt), according to market participants.
"The purpose of this letter is to inform you that CSI's July Flat Rolled Order Book is now open," the company said in emails to customers on Tuesday, April 20.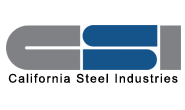 "We express our sincere appreciation for your ongoing support as we all manage our business through the significant swings in economic conditions," the company added.
CSI did not say whether or by what amount it might have increased prices. And the company's communications team did not respond to a request for comment from SMU.
A $130-per-ton price increase might at first appear staggering. But it's possible CSI is simply try to catch up to mills east of the Rocky Mountains, some sources said.
Steel Market Update's average hot-rolled coil price was $1,370 per ton when this article was filed, up 39.1% from $985 per ton at the beginning of the year and more than triple a 2020 low of $440 per ton.
That figure–while an all-time high–is significantly lower than some current mill offers. Domestic producers are quoting hot-rolled coil for June-August shipment for as much as $1,450-1,480 per ton, sources said.
"The price is up considerably from last month when a lot of people thought we had peaked. Hell, there are people who have been waiting on a correction since last October," one service center source said.
"It's kind of a shocker. But it is what it is," one manufacturer source agreed. "We were hoping that availability would improve. But we haven't seen that yet."
Flat rolled steel lead times are also at record highs.
By Michael Cowden, Michael@SteelMarketUpdate.com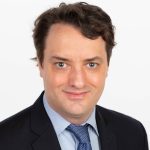 Latest in Steel Products Prices North America