Steel Mills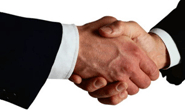 JSW Signs Deal for ATI to Toll Roll Slabs
Written by David Schollaert
May 4, 2021
---
Allegheny Technologies Inc (ATI) will produce hot rolled coils from slabs produced at JSW Steel USA's mill in Mingo Junction, Ohio, under a toll rolling agreement just signed between the two producers.
Under the long-term agreement, a significant portion of the slabs produced in the JSW Mingo Junction melt shop will be converted to coils at ATI's Hot Rolling and Processing Facility (HRPF) in Brackenridge, Pa., said an ATI spokesperson. Terms of the deal, including duration and tonnages, were not disclosed. 
This news comes after JSW restarted Mingo Junction's EAF and slab caster in the first quarter following an extensive idling to complete major improvements. The company decided to keep the plant's hot strip mill idle. JSW at the time declined to confirm which companies were toll rolling their slabs, but SMU reported that they were being toll rolled at Brackenridge. The Mingo Junction EAF has a capacity of 1.5 million tons per year, according to the Association for Iron and Steel Technology (AIST) 2021 Directory of Iron and Steel Plants.
The collaboration with ATI allows JSW USA to operate its electric-arc furnace at the most optimal volumes and efficiency, lowering conversion costs, said CEO Mark Bush. "This partnership with ATI allows us to supply the high-quality products required by our customers and is in line with our strategy of increasing the share of 'melted and manufactured in the U.S.' products in our product mix."
"ATI is pleased to support JSW's resurgence into the U.S. hot rolled carbon market," added ATI Specialty Rolled Products' President Thomas P. DeLuca. "From shorter cycle times, to wider sizes, thinner gauges and heavier coil weights, ATI delivers coil products with incredible efficiency."
The move comes despite a strike by the United Steelworkers (USW) union against ATI that has been underway since March 30. The USW alleges unfair labor practices and seeks more generous wage increases and healthcare benefits. The company has said it will continue to operate the HRPF and meet customer demand without union members.
"We absolutely can deliver this new agreement with JSW," said the ATI spokesperson. "We are delivering our commitments to customers with as little interruption as possible. This agreement increases capacity utilization at our highly automated HRPF, delivering best-in-class capabilities to JSW and providing ATI with a reliable source of operating cash flow."
By David Schollaert, David@SteelMarketUpdate.com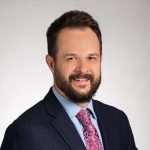 Latest in Steel Mills