Steel Mills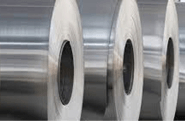 Friedman Industries to Locate at SDI Sinton Campus
Written by Sandy Williams
May 25, 2021
---
Friedman Industries, a manufacturer and processor of steel products, will add a new facility on the Steel Dynamics Sinton, Texas, flat roll steel mill campus. Friedman plans to build a 70,000-square-foot building on 25 acres leased from SDI under a 99-year agreement.

Red Bud Industries has been selected to install stretcher leveler cut-to-length lines capable of handling material up to 2 inches thick and up to 96 inches wide, with yields exceeding 100,000 psi. The $21 million facility is expected to commence operations in April 2022.
"This facility will expand the size range and grades of materials we can deliver to our coil segment customers, while extending our competitive footprint to better serve customers in the southwestern United States and Mexico," said President and CEO Michael Taylor. "The strategic co-location with SDI will enable us to capture freight efficiencies that will enhance our competitiveness and reduce our environmental footprint."
As of the April 20, 2021, first-quarter earnings call, four companies were committed to locating operations at the Sinton campus, and SDI was in discussions with several other potential on-site and near-site customers.
SDI's Galvalume and pickle lines at the new Sinton mill are expected to begin commissioning in June with limited shipments starting in July. The hot strip mill is slated for commissioning in September with shipments beginning in the fourth quarter.
Latest in Steel Mills