SMU Data and Models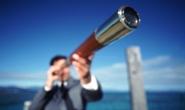 Mill Lead Times/Negotiations: More of the Same
Written by Tim Triplett
May 26, 2021
---
Except for a notable decline in the average Galvalume lead time, delivery times for spot orders of flat rolled and plate from the mills registered only small ups and downs in the data from Steel Market Update's survey this week. Generally speaking, lead times remain two to three times longer than the historical averages and make it especially challenging for service centers to maintain their inventories. Depending on the product and mill, steel ordered today may not arrive until August or even later.
According to SMU's check of the market this week, lead times for spot orders of Galvalume now average 14.43 weeks, down from 15.40 two weeks ago. Lead times for hot rolled now average 10.36 weeks, down slightly from 10.81 weeks in the last survey. Cold rolled lead times are unchanged at 12.24 weeks. At 13.00 weeks, lead times for galvanized products rose slightly from 12.71 weeks in mid-May. Plate lead times currently average 9.43 weeks, up from 9.10 in SMU's last check of the market.
Lead times have been extending since last June, based on three-month moving averages, which smooth out the weekly volatility. The 3MMA for hot rolled lead times now averages 9.54 weeks, cold rolled 11.41 weeks, galvanized 11.56 weeks, and Galvalume 13.04 weeks, while plate's 3MMA is up to 8.28 weeks.
Steel mills are trying to catch up, but are often late with deliveries. "Lead times are the worst ever," said one service center executive. "Lead times are extended and tardy. It seems like I have been saying that for the past six months," added another.  
Note: These lead times are based on the average from manufacturers and steel service centers who participated in this week's SMU market trends analysis. Our lead times do not predict what any individual may get from any specific mill supplier. Look to your mill rep for actual lead times. Our lead times are meant only to identify trends and changes in the marketplace. To see an interactive history of our Steel Mill Lead Times data, visit our website here.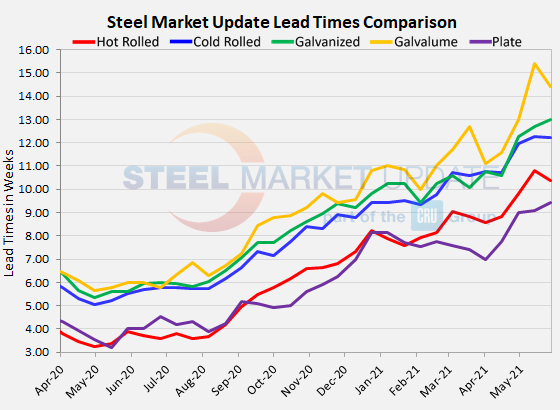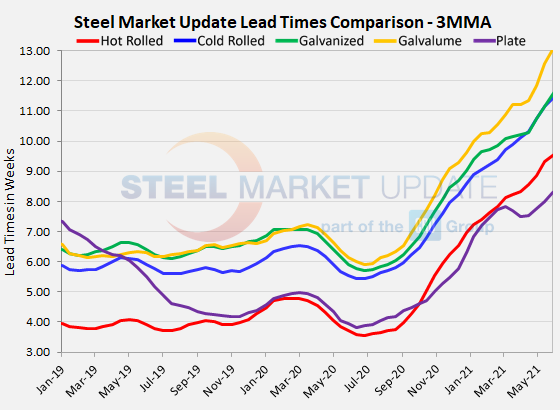 Negotiations
Lead times are an indicator of steel demand—the longer the average lead time, the busier the mills. Busy mills have all the leverage and little incentive to negotiate on prices. Almost none of the respondents to this week's survey reported any mills willing to talk price. "Why would the mills negotiate when they can pretty much name their damn price?" said one service center executive. "The mills are barely even quoting, so why in the heck would they want to negotiate? Kudos to them for all toeing the same line. Discipline is a beautiful and rare thing in this business," commented another.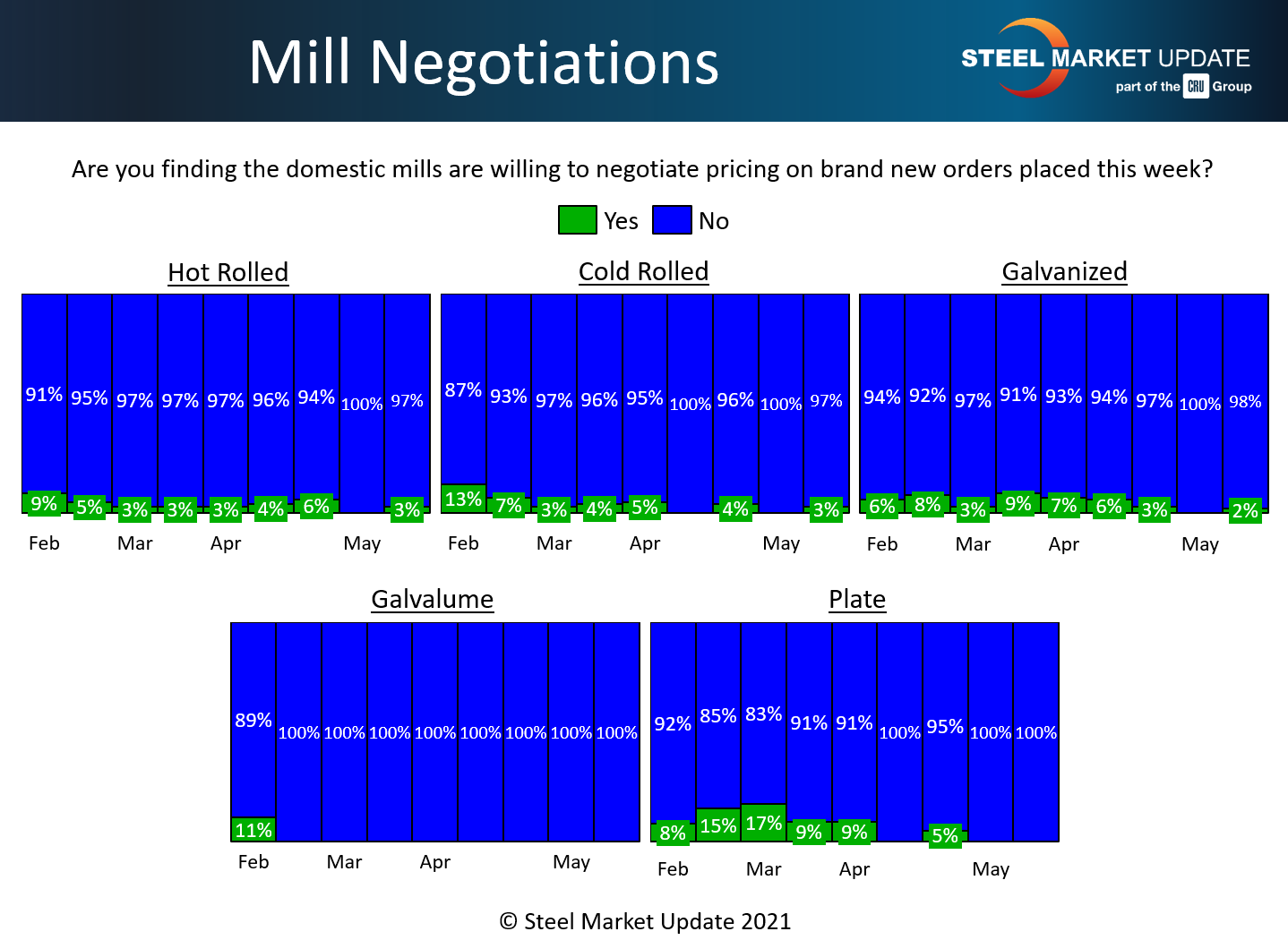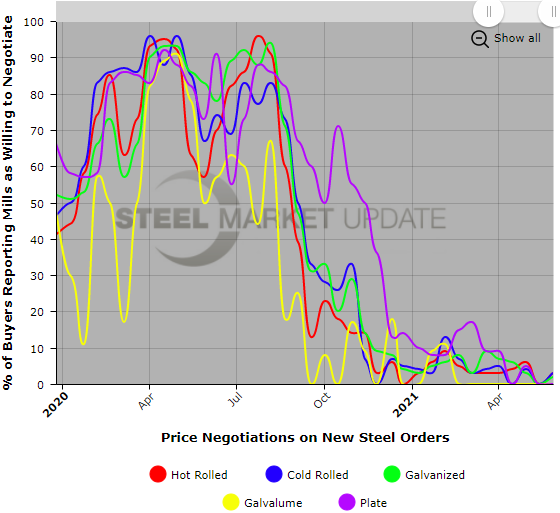 By Tim Triplett, Tim@SteelMarketUpdate.com

Latest in SMU Data and Models