Steel Products Prices North America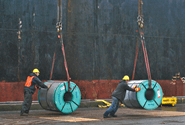 Final April Steel Imports at 2.64 Million Tons, at Nine-Month High
Written by Brett Linton
June 8, 2021
---
Final Census data shows that total foreign steel imports indeed rose 14% from March to April to 2.64 million tons, rising just 5,000 tons from the preliminary levels SMU reported last week. This is the highest total monthly import level seen since July 2020 when imports were 2.71 million tons.
Import licenses currently for May have risen to 2.62 million tons, down 1% from April, but up 13% over March. For comparison, the average monthly import level for 2020 was 1.84 million tons, down from 2.32 million tons in 2019 and 2.81 million tons in 2018.
Total finished steel imports were 1.69 million tons in April, down 6% from March's 19-month high. Finished steel import licenses for May are currently at 1.89 million tons, potentially the highest level since April 2019.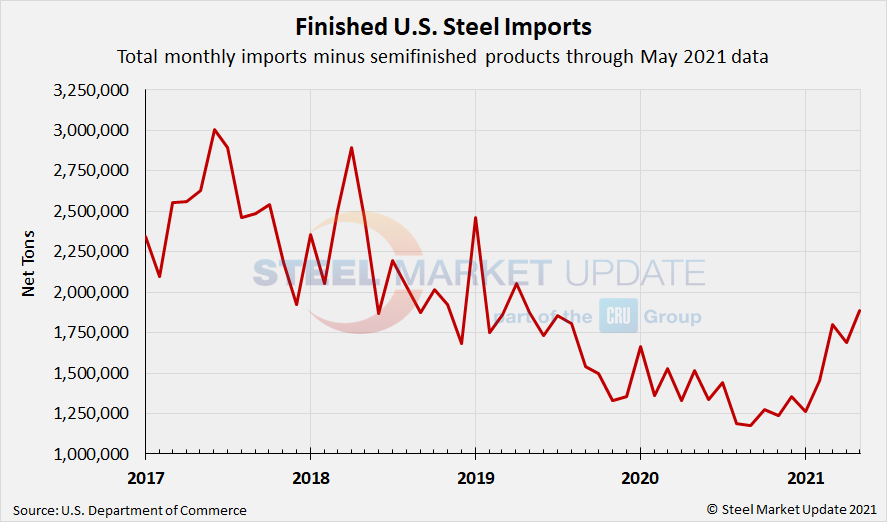 Due to large month-to-month swings in semifinished imports, the chart below shows total monthly imports on a three-month moving average (3MMA) basis in an attempt to more accurately display the U.S. steel import trend. The 3MMA through final April import data remains at 2.28 million tons, up from 2.21 million tons in March and up from 1.94 million tons in January. The lowest 3MMA level in our recent history was October 2020 at 1.36 million tons. The April 3MMA is now the highest seen since September 2019.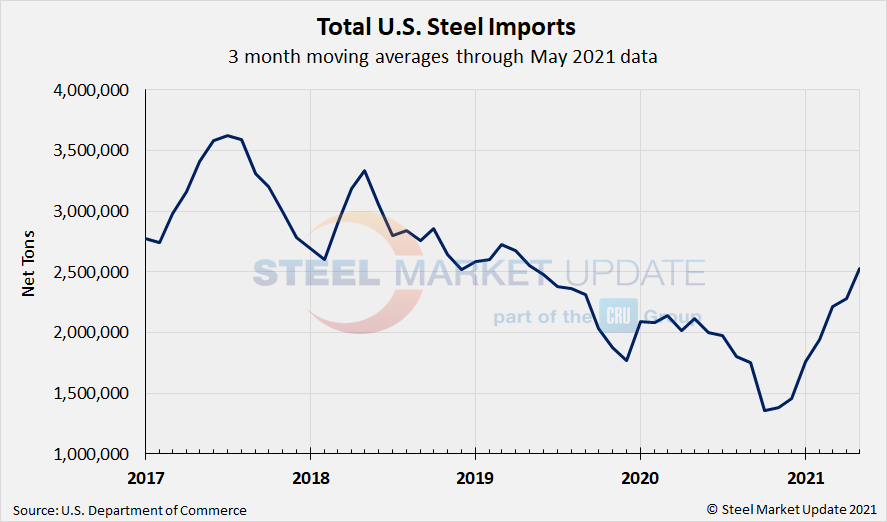 The table below displays flat rolled product imports as well as other high-volume products, including rebar, tin plate, wire rod, structural pipe and tube, and other long products. We also provide data on categorized imports, divided into semifinished, finished, flat rolled, longs, pipe and tube, and stainless products.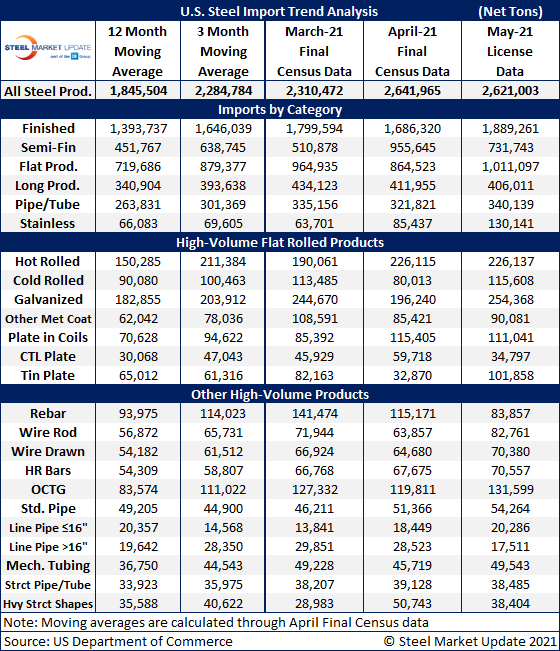 The two charts below show monthly imports grouped by product category: flat rolled imports and pipe and tube imports. Both product groups declined in April, with flat rolled imports down 10% from the month prior and pipe and tube imports down 4%. Looking through May data, each product group has rebounded a bit; the latest license data suggests a 17% rise in flat rolled imports and a 6% increase in pipe and tube imports over April.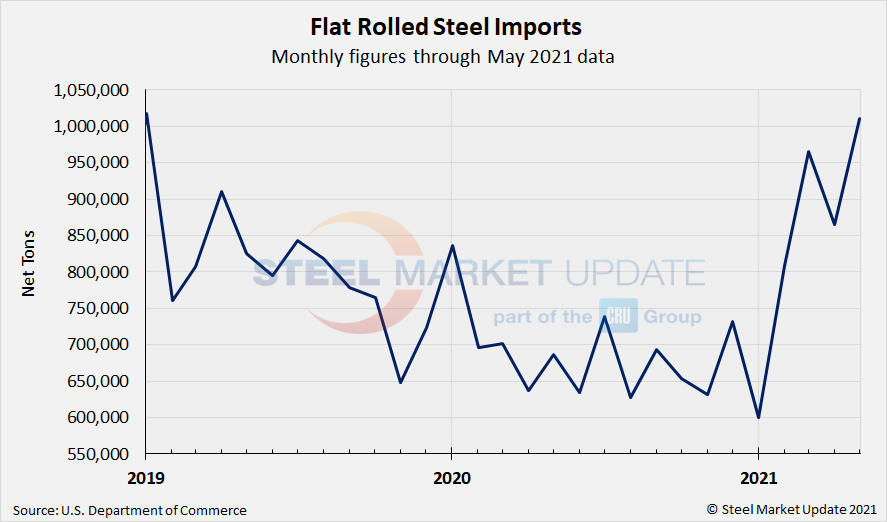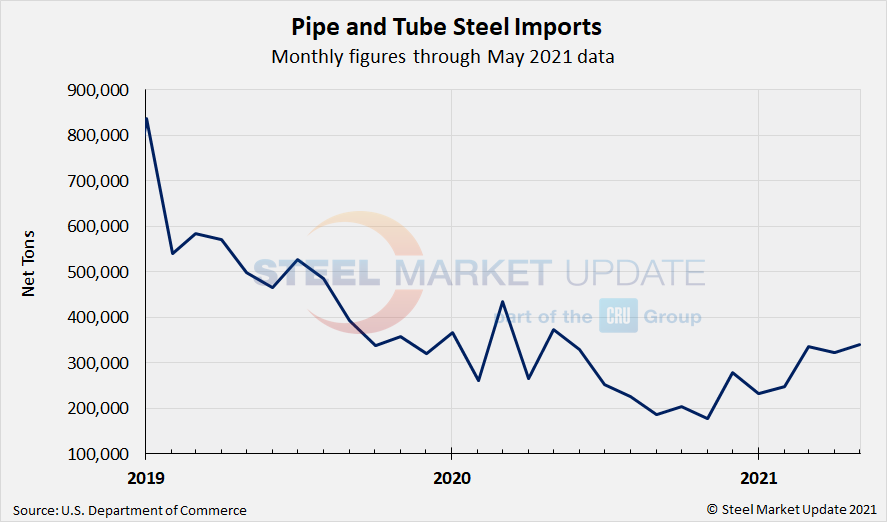 By Brett Linton, Brett@SteelMarketUpdate.com

Latest in Steel Products Prices North America