Steel Mills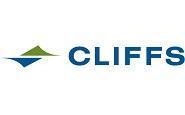 Cleveland-Cliffs Holds Ribbon-Cutting Event at New HBI Plant
Written by David Schollaert
June 10, 2021
---
Steelmaker Cleveland-Cliffs marked sixth months of continued operation and production of hot-briquetted iron (HBI) at its direct reduction plant in Toledo, Ohio, with a ribbon-cutting celebration.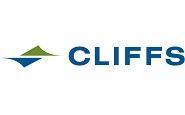 In attendance for the June 9 on-site event hosted by Cliffs' Chairman, President and CEO Lourenco Goncalves were Ohio Governor Mike DeWine, Rep. Marcy Kaptur (D, Ohio), and Toledo Mayor Wade Kapszukiewicz—in addition to the nearly 160 men and women the plant employs.
"Today we are celebrating a new era for the iron and steel industry in the United States," said Goncalves. "This event formally marks the culmination of our $1-billion investment to build and operate the world's most modern and environmentally friendly direct reduction plant, and the first plant of its kind constructed for the present and for the future."
The facility, which started up in December 2020 and has steadily increased production over the past six months, is expected to reach its planned run rate of 1.9 million tons per year in the second quarter.
"This plant is bringing new life to a site that is now producing domestically a much-needed product for the steel industry using an environmentally friendly process and providing jobs and opportunities for workers in northwest Ohio," said Gov. DeWine.
Cliffs—thanks to its acquisition of AK Steel and ArcelorMittal USA— will now consume most of the 1.9 million tons of HBI in its own furnaces, including its four EAFs. That's a stark contrast from initial plans to sell the material to third parties.
Goncalves noted that the facility has reduced Cliffs' costs by reducing its consumption of ferrous scrap. "The production and use of HBI within our operations have catalyzed what has been a phenomenal year for us and, very importantly, has supercharged our greenhouse emissions reduction program. It has also boosted our profitability through enhanced productivity in our blast furnaces and the avoidance of prime scrap purchases from third parties for use in our EAFs and BOFs."
By David Schollaert, David@SteelMarketUpdate.com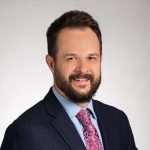 Latest in Steel Mills